Fauci, Birx, & The Small-Print That Destroyed America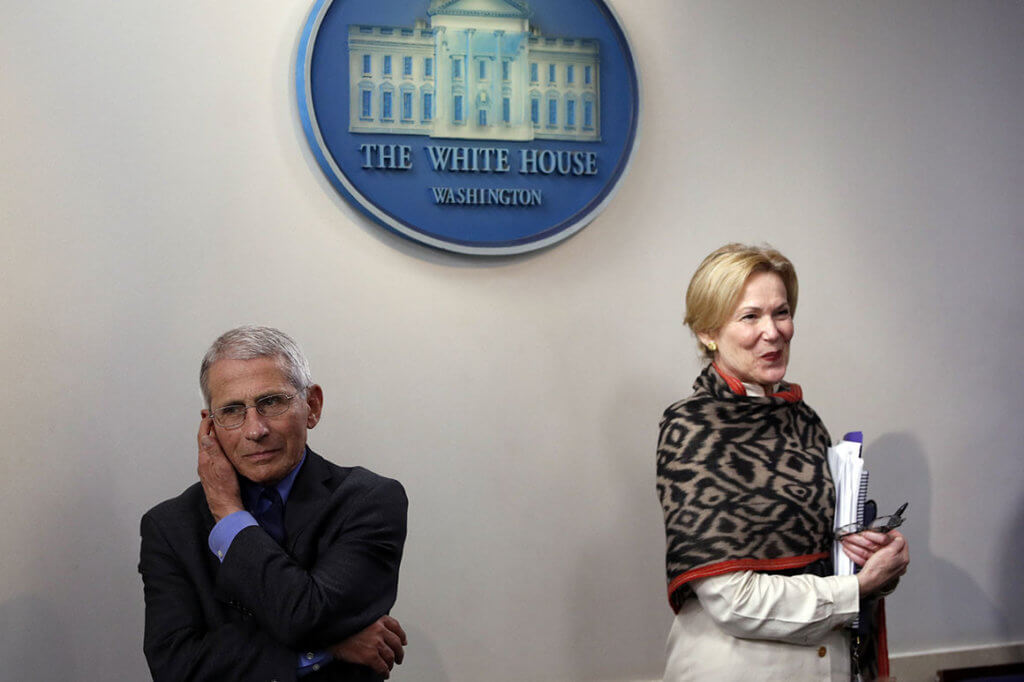 In a maddening interview yesterday, Anthony Fauci performed his usual song and dance when faced with even the most mild questioning. He stonewalled in his trademarked way.
He spoke in long, drawn-out sentences, emphasizing the word consonants, punctuated by pauses and silences that convey the sense of precision without the reality. He strung together terms that seem vaguely scientific which intimidated his interviewers into an overly cautious pose.
"Oh wow, I'm interviewing a very powerful person," the interviewer thinks, "so I had better not say anything wrong!"
He's been pulling this trick for 40 years. He is very good at it.
In this interview, several messages stands out: 1) in retrospect, we should have locked down even more, 2) he never pushed lockdowns; he was only passing on CDC guidance, and 3) he is utterly and completely blameless for all things, particularly in funding gain-of-function research which, in any case, is not responsible for the creation of the virus in Wuhan.
The first part is startling because many of us have had the sense that lockdowns are in disrepute. Far from it: Fauci's message is that next time, the lockdowns will be harder and longer. And there certainly will be more. The third part I feel sure will be revealed in time. The fear that the virus escaped from the lab is likely what drove the lockdowns agenda.
What intrigues me the most is the second part, the claim that he never ordered lockdowns. This was the CDC and he only served as messenger. Everyone else is to blame for anything that went wrong. – READ MORE