Europe's Dark Christmas: Energy Crisis Could See Christmas Lights Axed Across UK and Ireland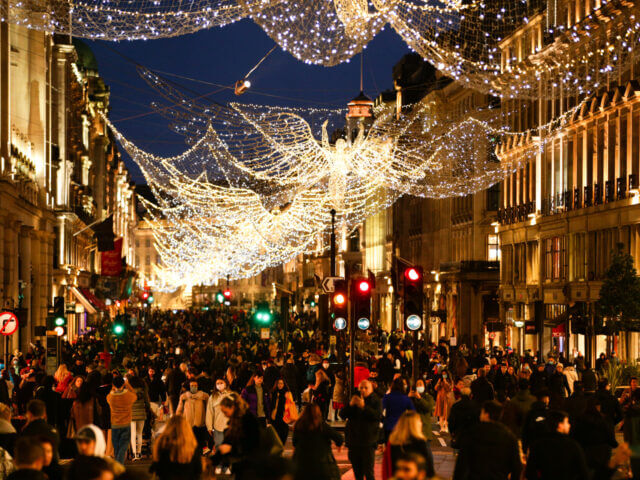 A dark Christmas could be forthcoming in Britain and Ireland this year as officials in both countries move to block festive illuminations over the ongoing energy crisis.
Europe's energy crisis could leave both Britain and Ireland in the dark this coming Christmas, as officials in both countries are now mulling axing publicly funded festive light displays in city and town centres.
Meanwhile, many private businesses and households are also expected to be unable to afford their regular Christmas lighting this year, though for many this will end up being the least of their concern should large swathes of the population also be left unable to properly heat their home over either unaffordable energy prices or an outright shortage in supplies.
According to a report by the Irish Independent, Ireland's extreme green environment minister, Eamon Ryan, recently expressed the belief that many local authorities in the country were now looking at either reducing or cancelling their Christmas light displays, though that the country's progressive-leaning government were not ready to make any pronouncement on the matter yet.- READ MORE