Electricity Costs Soar Across Much Of Illinois As Risk Of Brownouts Loom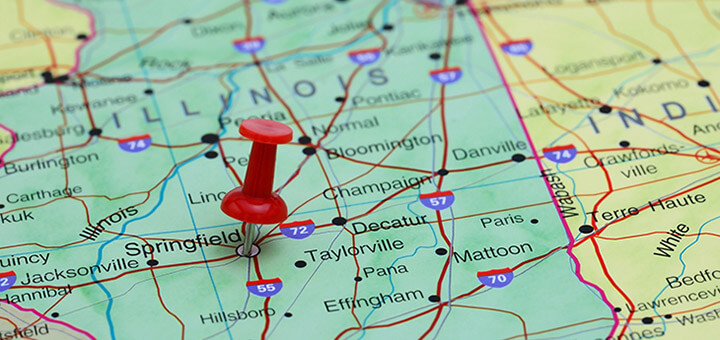 Critics of Illinois' aggressive effort to shift to renewable sources for making electricity have long said it's like flying an airplane while trying to build it.
That airplane crashed faster than even they expected. Electricity bills and the risk of brownouts are jumping quickly in Illinois, and it's not just green energy skeptics saying so.
The most significant warning came recently from the Midcontinent Independent System Operator, or MISO, which oversees the power grid for Illinois and much of the Midwest. Their warning was contained in a recent forecast by the North American Electric Reliability Corp., a regulatory authority that monitors risks to the grid, and was summarized by the Washington Post as follows:
Southern Illinois is among the most vulnerable places in the country heading into the summer, according to a newly published forecast by the North American Electric Reliability Corp., a regulatory authority that monitors risks to the grid.

The area, along with large parts of Michigan, Wisconsin, Minnesota and other states linked to the regional grid, has been put on notice in the forecast that it is facing a "high risk of energy emergencies during peak summer conditions." A major reason is that some of the coal plants that regulators assumed would keep running for another year or two are instead coming offline. Some plant operators are choosing to shut down rather than invest in upgrades for coal plants that do not fit with states' and the federal government's long-term goals for clean energy.

"We are seeing these retirements occur at a faster pace than expected," said Jim Robb, chief executive of the regulatory authority. "The economics aren't great, so coal plant operators are saying 'uncle.'" 
This map from the MISO report shows high risk areas in red, which include all of Illinois except the north. – READ MORE