Does Joe Biden Know Why Delaware Is Home to So Many Corporations?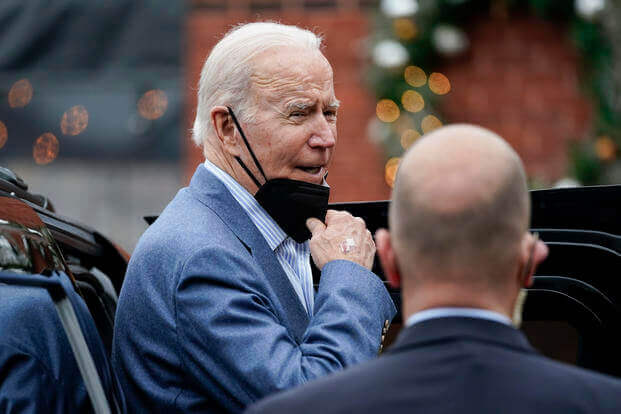 President Joe Biden knows that his home state of Delaware is also home to more corporations than just about any other place on the planet—but he doesn't seem to know why.
Take, for example, what Biden said in a speech in Baltimore, Maryland, last month. Speaking just a few days after he'd signed the $1.2 trillion bipartisan infrastructure deal into law, Biden's November 10 appearance was mostly a victory lap, but the president used the occasion to rally support for the other half of his domestic policy agenda: Build Back Better. A crucial part of that massive spending package—which includes spending for child care, subsidies for electric vehicles, and a huge tax break for wealthy residents of high tax states—is a set of tax increases aimed at high-earning individuals and, importantly, corporations.
As Biden put it that day in Baltimore, Build Back Better was intended to "build an economy from the bottom up and the middle out…where everybody is better off."
"You know, I'm tired of this trickle-down economy stuff," the president continued. "I come from Delaware—just across the line up here—and, you know, we have more corporations in Delaware than every other state in the nation combined. And so, I understand big business."
There's just one tiny bit of context missing from Biden's argument: Delaware, which is home to more than half the businesses in the Fortune 500, didn't become America's top destination for corporate headquarters by raising taxes on the businesses that operate there. The state is famous for its favorable tax laws, including no sales tax, no corporate income tax on revenue earned outside of Delaware, and no corporate income tax on investment earnings. (It's not all about taxes; the state also has a unique legal system that confers some advantages on businesses headquartered there.) – READ MORE