De Blasio Announces NYC Private Sector Vaccine Mandate For All Employees, New Requirements For Children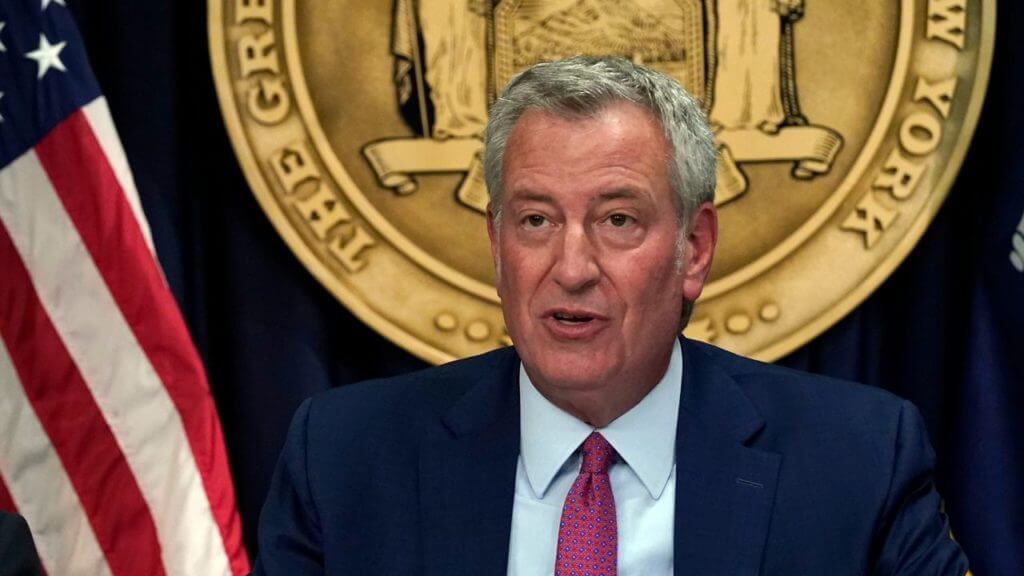 New York City Mayor Bill de Blasio announced Monday morning that the Big Apple will impose a new COVID-19 vaccine mandate for all private-sector employees that will be enforced starting December 27, 2021.
De Blasio is heading out the door, but just before ending his time in office, he is imposing new coronavirus restrictions on New York City residents.
According to MSNBC's "Morning Joe," the mayor is also requiring proof of vaccination for all indoor dining, fitness, and entertainment venues for children ages 5 to 11. In addition to these changes, citizens must receive two vaccine shots as opposed to one to be considered fully vaccinated.
.@NYCMayor discusses new Covid expansions in the city pic.twitter.com/aKsUjkStNP

— Morning Joe (@Morning_Joe) December 6, 2021
De Blasio called the move a "pre-emptive strike" on COVID ahead of the winter months on the morning talk show.- READ MORE