Cuomo successor Kathy Hochul vows to 'fully cooperate' with COVID nursing home probe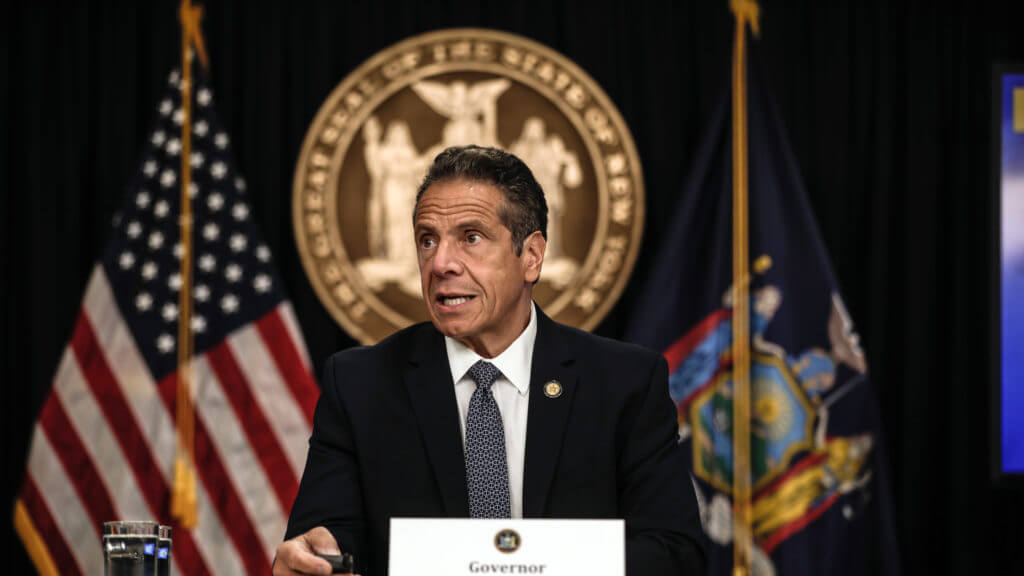 Incoming New York governor Kathy Hochul on Sunday vowed to "fully cooperate" with requests for data on the nursing home scandal facing Andrew Cuomo's administration – though she stressed other priorities included getting COVID relief money out to landlords and illegal immigrants.
"I'm not going to raise expectations that I have those documents in my hand on day one," Hochul, the lieutenant governor set to replace Gov. Andrew Cuomo next week, said in an appearance on CBS' "Face the Nation." "What I have done already is met with the commissioner of health and we will be talking about what outstanding requests for data are in the realm. I will look at those and have my team focus on that early on."
"I have to tell ya, on Day 1, I am focused on COVID," Hochul, a Democrat, continued. "We have to deal with the fact that the rates are rising. I want to get money out to people. We have way too much money sitting there that should be going to renters, the landlords who are suffering. And I also want to get the money out for the excluded worker program where people who are immigrants aren't getting any money because they aren't documented and that money is sitting there unspent."
"So I have a lot of priorities, but I will absolutely make sure that my administration fully cooperates with these requests for data," she said.
Incoming NY Gov. @KathyHochul vows to "fully cooperate" with existing New York probe into COVID-19 nursing home deaths and to ensure administration provides relevant data, noting, "I'm not going to raise expectations that I have those documents in my hand on day one." pic.twitter.com/iqz7y7FjNB

— Face The Nation (@FaceTheNation) August 15, 2021
Cuomo announced last week that he will resign on Aug. 24, giving himself a two-week transition period following a scathing report from New York Attorney Letitia James that concluded he had sexually harassed multiple women. Hochul, a Democrat, will replace him on that date. – READ MORE