Cori Bush defends calling to defund the police while having private security: 'You would rather me die?'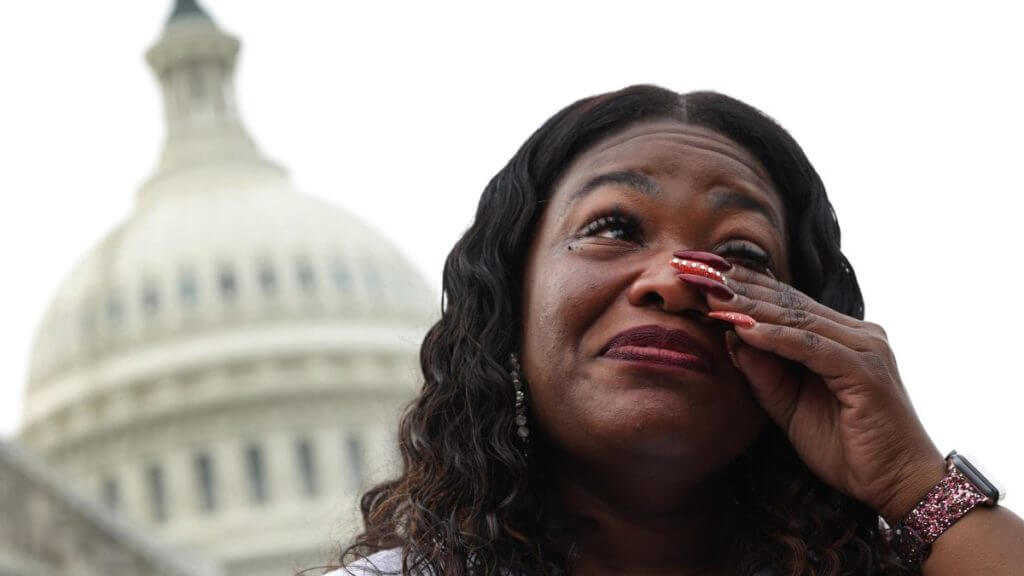 Rep. Cori Bush, D-Mo., was ripped by viewers on Thursday after telling CBS News that the police "need" to be defunded, despite shelling out thousands of dollars for her own personal security detail.
Bush slept outside the Capitol this week to protest the end of the first eviction moratorium that was put in place because of the coronavirus pandemic. The representative was once homeless herself. She and Democratic leaders celebrated a short-term victory on Wednesday after the moratorium was extended to early October, albeit in a constitutionally dubious fashion.
But in recent days Bush has been called hypocritical for spending $70,000 on private security while pushing to defund the police. CBS anchor Vladimir Duthiers asked Bush to respond to the criticism.
Cori Bush: I'm going to make sure I have private security but defunding the police needs to happen. pic.twitter.com/6jbv4HLlGs

— Mike Berg (@MikeKBerg) August 5, 2021
"They would rather I die?" Bush asked. "You would rather me die? Is that what you want to see? You want to see me die? You know because that could be the alternative."
Bush said she would ensure she has security because she has had attempts on her life and has "too much work to do." – READ MORE