(FREE) PAINE IN THE MORNING: 11 things you need to know this Monday – August 16, 2021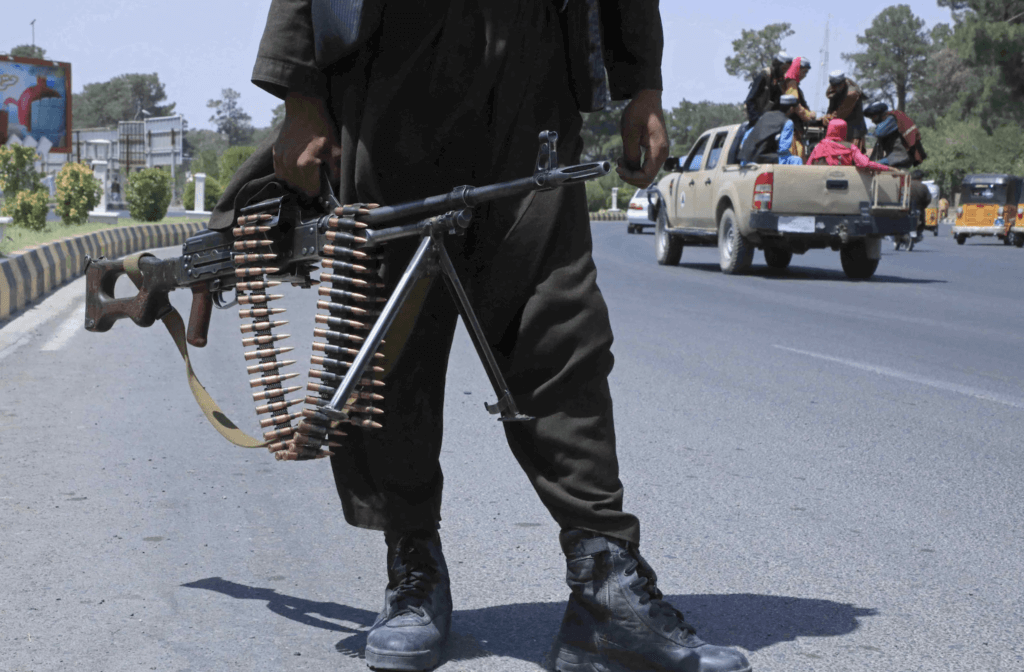 There is also a full, ad-free video podcast of this broadcast available to Paine.TV members HERE.
Learn more about joining our community HERE.
---
Study Estimates Total Immunity to CCP Virus at Nearly 70 Percent in Texas – Nearly 70 percent of Texans are estimated to have total immunity, either natural or vaccine induced, to the CCP virus as of July 4, 2021, according to researchers from the University of Texas System.
The researchers' yet to be peer-reviewed study (pdf) is the "first fully data-driven estimation of total immunity to SARS-CoV-2" in Texas. – READ MORE
---
Carnival cruise COVID outbreak: 27 people aboard ship test positive – Twenty-seven people aboard a Carnival cruise tested positive for COVID-19 just before the ship made a stop in Belize City this week, according to the Belize Tourism Board.
The positive cases were among 26 crew members and one passenger on the Carnival Vista, which is carrying over 1,400 crew and nearly 3,000 passengers, the board said in a statement. The ship arrived Wednesday in Belize City. – READ MORE
---
Joe Biden Weighs Mandating Vaccines for Interstate Travel – President Joe Biden is weighing vaccines mandates for interstate travel, according to the Associated Press (AP) on Thursday.
"Still, while more severe [coronavirus] measures — such as mandating vaccines for interstate travel or changing how the federal government reimburses treatment for those who are unvaccinated and become ill with COVID-19 — have been discussed," the AP writes, "the administration worried that they would be too polarizing for the moment." – READ MORE
---
DHS Suggests Opposition To COVID-19 Restrictions Could Make Someone A Domestic Terrorism Threat – On Friday, the U.S. Department of Homeland Security released an advisory summarizing the current terrorism threat, and mentioned "grievances over public health safety measures and perceived government restrictions" as potential threats.
"The Secretary of Homeland Security has issued a new National Terrorism Advisory System (NTAS) Bulletin regarding the current heightened threat environment across the United States. The Homeland continues to face a diverse and challenging threat environment leading up to and following the 20th Anniversary of the September 11, 2001 attacks as well religious holidays we assess could serve as a catalyst for acts of targeted violence," the department wrote. "These threats include those posed by domestic terrorists, individuals and groups engaged in grievance-based violence, and those inspired or motivated by foreign terrorists and other malign foreign influences. These actors are increasingly exploiting online forums to influence and spread violent extremist narratives and promote violent activity. Such threats are also exacerbated by impacts of the ongoing global pandemic, including grievances over public health safety measures and perceived government restrictions." – READ MORE
---
A Bill Has Been Introduced In Congress That Would Ban Tens Of Millions Of Americans From Flying – Before this pandemic, it would have been unimaginable for Congress to consider a bill that would ban tens of millions of Americans from flying. But now everything has changed. A new bill has been introduced that would specifically ban all unvaccinated individuals from ever flying again. When I first heard about this, I thought that it couldn't possibly be true. But it is true. The following comes from the description of H.R. 4980 that has been posted on Congress.gov… – READ MORE
---
Fauci: 'Inexplicable' People Are Attacking Me — 'Enemy Is the Virus' – National Institute of Allergy and Infectious Diseases head Dr. Anthony Fauci said Monday on MSNBC's "ReidOut" that the harsh criticism he received was "inexplicable" because our common enemy is the COVID-19 virus.
Anchor Joy Reid said, "The thing that we're seeing is exhaustion among people who are in the health care industry. People who have to provide care for people who are hostile to the idea that they are saying mask up and get vaccinated, but then run to the ER and want the same science and medicine to save them when they get sick. How do you process this? As someone who has been an epidemiologist, people literally saying I hate you for saying put a mask on or get a vaccine, but please save me when I get COVID." – READ MORE
---
50,000 New Yorkers Have Taken $100 Incentive to Receive a COVID-19 Vaccine – New York City Mayor Bill de Blasio, a Democrat, said in a statement that 50,000 residents have accepted a $100 incentive to take the vaccine.
The statement notes that the bulk of the $100 cards were granted to "New Yorkers of color," and that the distribution was carried through at city-run vaccine sites. – READ MORE
---
Sharp Rise in Job Postings Stipulating Vaccine Requirements: Report – The number of job openings posted on the Indeed hiring platform stipulating COVID-19 vaccines as a condition of employment has risen sharply in recent weeks, including popping up in sectors with little interpersonal contact, according to the company's research arm.
The share of job postings per million explicitly mentioning COVID-19 vaccine requirements rose 34 percent in the week ending Aug. 7, compared to the same period a month earlier, according to an analytical note by AnnElizabeth Konkel, an economist at Indeed Hiring Lab, the research and insights division of the Indeed job site. – READ MORE
---
D.C. Judge Rules Biden's Eviction Moratorium Can Remain In Place, Makes Clear She Thinks It's Illegal – A federal judge in Washington, D.C., on Friday rejected a request from a group of landlords to block the Biden administration's renewed eviction moratorium, appearing to overrule The Supreme Court's ruling that the moratorium is unconstitutional.
As The Hill reports, the ruling by U.S. District Judge Dabney Friedrich, a Trump appointee, leaves intact the Centers for Disease Control and Prevention's (CDC) new freeze on evictions, which is set to run until early October. – READ MORE
---
Pfizer–BioNTech, Moderna Poised to Make Billions on COVID-19 Booster Shots – The Pfizer–BioNTech alliance and Moderna might reap billions from COVID-19 booster shots in the coming years, in what analysts and investors say could be a market comparable to the $6 billion in annual sales for flu vaccines.
Pfizer, its German partner BioNTech, and Moderna have together locked in more than $60 billion in sales of their respective COVID-19 vaccines through 2022, with the agreements covering initial doses and booster shots, according to Reuters.- READ MORE
---
Biden Sending 5,000 Troops to Afghanistan to Help Drawdown of US Personnel  –President Joe Biden announced Saturday that he is deploying more troops to Afghanistan to ensure that U.S. personnel can be evacuated safely.
"Based on the recommendations of our diplomatic, military, and intelligence teams, I have authorized the deployment of approximately 5,000 U.S. troops to make sure we can have an orderly and safe drawdown of U.S. personnel and other allied personnel and an orderly and safe evacuation of Afghans who helped our troops during our mission and those at special risk from the Taliban advance," the president said in a statement. – READ MORE