Congressional Budget Office: So-Called Infrastructure Bill Adds $256 Billion to Deficit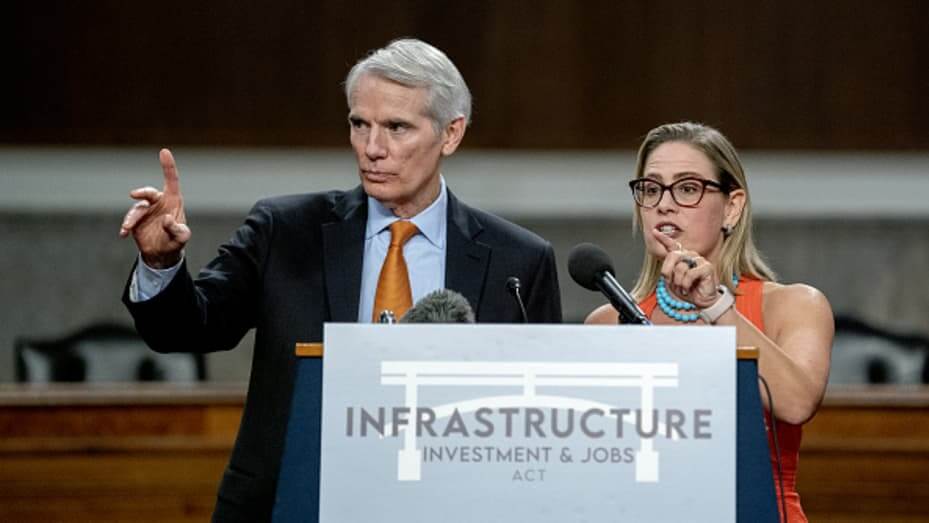 The Congressional Budget Office (CBO) said Thursday that the so-called bipartisan infrastructure bill would add $256 billion to the deficit over ten years.
The CBO found that the bipartisan infrastructure bill, or the Infrastructure Investment and Jobs Act, would add significantly to America's deficit.
This analysis arises as Senate Republicans remained poised to advance the legislation Thursday and possibly pass the bill alongside Senate Democrats.
The University of Pennsylvania's Penn-Wharton Budget Model also gave a dismal analysis of the infrastructure proposal, noting that it would "have no significant impact" on economic growth. The model also found that the legislation's pay-fors would not meaningfully offset the cost of the mammoth, $1.2 trillion legislation.
Immediately after the CBO released its analysis, Sen. Steve Daines (R-MT) said he would vote against the infrastructure bill. He said that this bill would skyrocket the debt while Americans continue to feel the pain of surging inflation. – READ MORE