CNN's Van Jones: Biden's honeymoon is over and he made promises he can't keep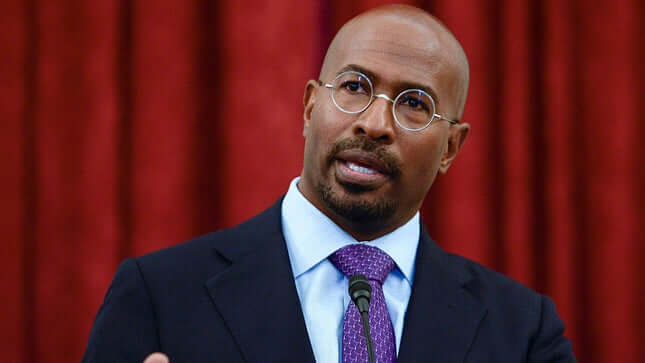 CNN commentator Van Jones faced the wrath of liberals for negative remarks about the state of the Biden administration on CNN Tuesday.
"Right now, the honeymoon's over," he said on "Cuomo Prime Time."
The headlines have been overwhelmingly negative for the White House this week, following a poor jobs report, a 13-year high inflation rate, and a declining average approval rating for President Joe Biden. Meanwhile, his controversial and pricey Build Back Better plan has stalled among fierce infighting in the Democratic Party.
Jones noted Biden had managed to do a lot of "good stuff," such as increasing the rate of vaccinations, and implementing the American Rescue Plan. But he added that the president then made some promises he couldn't keep.
"He's doing a lot of good stuff," Jones said. "The problem is that he put himself in a position where he made big, bold claims about the rest of the agenda."
"He steps on a rake, he slips on a banana peel, then he falls down the stairs with some marbles, and now people are looking at him in a negative light."
Jones added that Biden "can recover" by this time next year if the economy improves, but at the moment, he said, "Democrats are looking over the edge of a cliff." – READ MORE