Claim: Biden Admin Bringing Illegal Immigrants to New York with 'Secretive' Nighttime Flights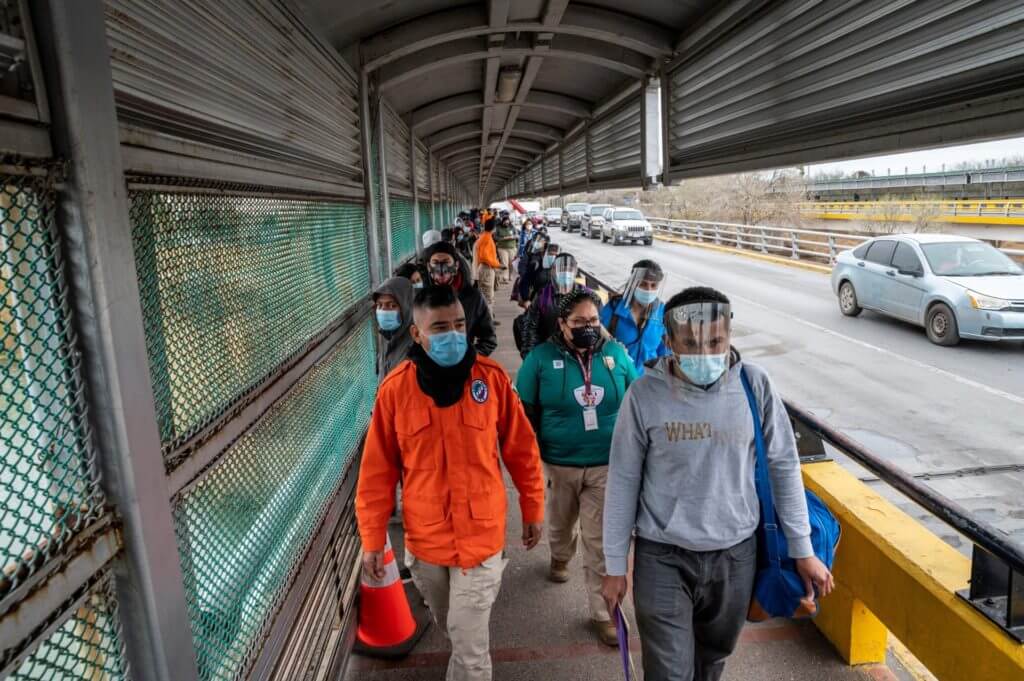 President Joe Biden's deputies are covertly flying economic migrants into New York, says Rob Astorino, one of the Republican politicians running for governor.
"The issue is a matter of public safety, public health, and just as important, the public's right to know," Rob Astorino told Breitbart News. "We have been kept in the dark on all of this for months by our federal state and local governments, including the county that runs the airport," he said, adding:
There is no economic fairness in this, especially for Americans who are on the lower end of the economic spectrum because their jobs are most at risk, or will be filled by non-citizens when they start to look for a job. … It is not fair to Americans that are dealing with a pandemic, rising inflation, and a shaky economy to have a President waving in hundreds of thousands — if not millions — of lower skilled people who are going to fill those jobs that Americans may need. There is no fairness whatsoever to that.
I'm now told flights have been happening since April. Smaller then. Bigger now. 737s daily. Instead of fixing crisis at southern border, feds are spreading thousands of undocumented throughout U.S. interior. That's not solving the crisis. Being secretive makes it worse. https://t.co/zFJzLRgw00

— Rob Astorino (@RobAstorino) August 16, 2021
"It seems to me the Biden's approach is more of the United Nations [rather] than an American president," he added.
The bus was repositioned to try and block the view. Dozens of teens and adults came off the plane and onto the bus. Federal, state and county gov't needs to be transparent and inform the public where they are being resettled. pic.twitter.com/FTN3VeK2L5

— Rob Astorino (@RobAstorino) August 16, 2021
Migration damages ordinary Americans' career opportunities, cuts their wages, raises their rents, curbs their productivity, shrinks their political clout, widens regional wealth gaps, and wrecks their open-minded, equality-promoting civic culture. – READ MORE