China Begins Quarantining Shanghai Again One Day After Lockdown-Ending Celebrations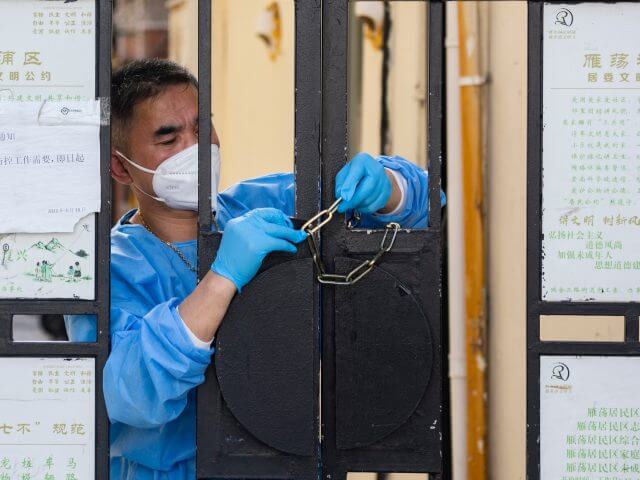 Shanghai health officials on Thursday announced the discovery of seven new coronavirus cases, to the consternation of residents who fear the brutal two-month lockdown that ended only a day ago could be re-imposed at any time.
At least two apartment complexes have been placed back under quarantine, infuriating and terrifying people who were released from house arrest only 24 hours ago.
The South China Morning Post (SCMP) ominously described the new coronavirus cases as a "setback that underscores the challenges in completely blocking out the Omicron variant in one of the most congested cities on Earth."
The SCMP quoted health officials who said "all 26 close contacts of the infected patients had been put under quarantine" – and two residential compounds have been once again turned into coronavirus prisons, with all residents confined to their homes for at least 14 days.
A woman living in Shanghai's Minhang district told AFP her apartment building was "hastily resealed on Thursday morning" after one resident had an "abnormal" coronavirus test result. Outraged residents complained about the "never-ending" lockdown and struggled to retrieve items left at their offices during their sole day of freedom on Wednesday. – READ MORE