CCP Gov't Loves Elon Musk's Suggestion that China Should Take Over Taiwan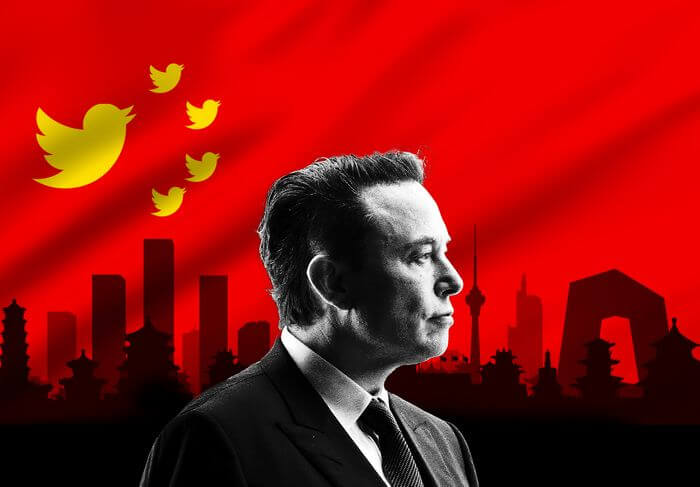 Chinese Communist Party (CCP) state media and two CCP government officials eagerly expressed approval of Tesla CEO Elon Musk's suggestion that Taiwan should come under CCP control. Musk's controversial statement and CCP endorsement of it comes as the entrepreneur is in a legal battle with Twitter, attempting to buy the platform, supposedly to make it more pro-free speech.
On Saturday, PJ Media reported on Musk's suggestion and his CCP ties. "My recommendation… would be to figure out a special administrative zone for Taiwan that is reasonably palatable, probably won't make everyone happy," Musk said, according to Just the News. Musk added, "And it's possible, and I think probably, in fact, that they could have an arrangement that's more lenient than Hong Kong." The CCP has been conducting ongoing political crackdowns in Hong Kong.
Chinese Foreign Ministry spokesperson Mao Ning agreed with Musk's suggestion and claimed that Taiwan must come under a "one country, two systems" rule, according to Chinese state media outlet Global Times on Oct. 9. "Only by resolutely containing the 'Taiwan independence' secessionists and opposing external interference can [we] maintain peace and stability across the Taiwan Straits," Mao alleged.
Mao added, "We hope and are happy to see more and more people understand and support peaceful reunification and 'one country, two systems." Global Times said Mao was talking about Musk's suggestion. Chinese ambassador to the U.S. Qin Gang also thanked Musk for his suggestion. – READ MORE