Canadian Bank's Apology To Freedom Convoy Organizer For Freezing Account Revealed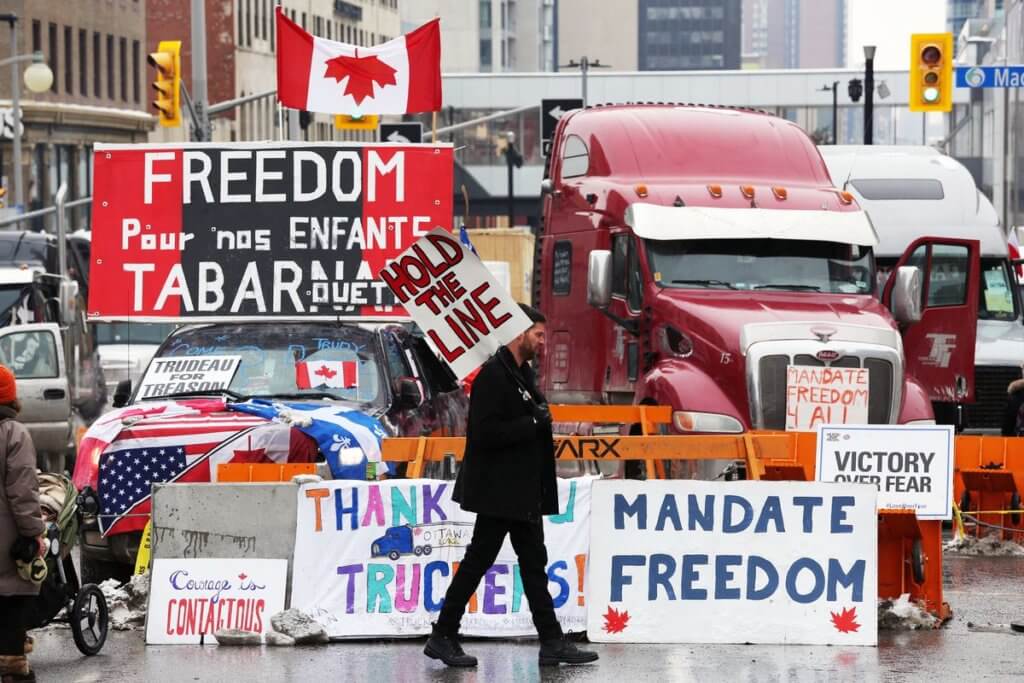 One of Canada's biggest banks apologized for freezing the bank account of one of the Freedom Convoy organizers during the demonstration against Canada's COVID measures.
Scotiabank issued the apology to Benjamin Dichter, whose bank account was frozen during the month-long protests that began in late January. Scotiabank and other lenders acted after, under Trudeau, Canadian Deputy Prime Minister and Finance Minister Chrystia Freeland ordered banks to stop providing services to protesters.
"Please accept our sincere apologies for the frustration and inconvenience this situation may have caused," the bank said in a March letter to Dichter only now being reported by the National Telegraph. "We can confirm that financial institutions acted quickly to unfreeze accounts after the RCMP notified us that it believes that individuals and entities previously identified are no longer engaged in conduct or activities prohibited under the Emergency Measures Regulations."
The protests, in which truckers from all over the country converged on Ottawa to protest mandatory vaccinations, brought the nation's capital to a standstill. An enraged Prime Minister Justin Trudeau baselessly called the protesters racists and "transphobic" before instructing Freehand to invoke Canada's Emergency Act to punish protesters and those who donated to their cause. Millions of dollars raised on behalf of the protesters through crowdfunding sites GoFundMe and GiveSendGo were blocked from being distributed to the demonstrators. – READ MORE