California to Require Masks in Schools as Orange County Files Lawsuit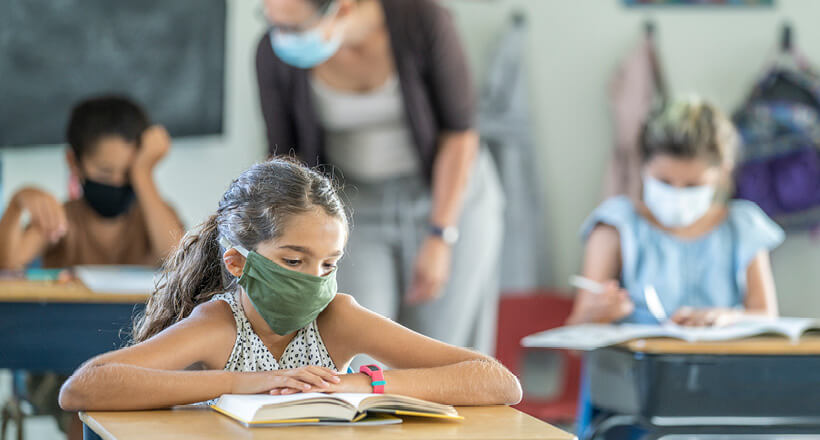 As in-person instruction begins across the state, California Gov. Gavin Newsom appeared in San Bernardino County for a press conference Aug. 6 while visiting a local school. 
"We want to keep our kids safe," Newsom said. "We want them back in person for in-person instruction. We don't want our kids back on Zoom school. We don't want our kids back online with all the disparities that were self-evident in another classroom I was in when I asked them how their download speeds are, and the fact that a young child, in first grade, is talking about impacts of this pandemic and how disproportionate it has been."  
As schools prepare to welcome more students back in the classroom, Newsom expects districts to abide by the mask mandates to prevent the spread of COVID-19.   
"You'll start to see L.A. Unified and others open over the course of the next few weeks. We're getting all our kids safely back and in-person instruction and we're going it in a sustainable way … We talk about social-emotional learning, that has no substitute. You can't get that respectfully from Zoom school," he said.  
Newsom's comments come nearly a week after the Orange County Board of Education voted on Aug. 3 to sue the state over mask mandates for students as the fall 2021-22 school year begins.  – READ MORE