Buttigieg says feds have power to force airlines to hire more workers amid travel delays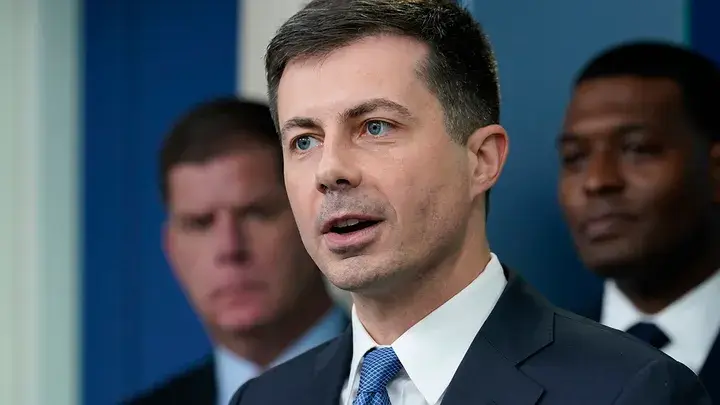 The federal government could take action against U.S. airlines on behalf of customers, Transportation Secretary Pete Buttigieg said Saturday.
Many Americans have endured delays, cancelations, and other travel complications during the coronavirus pandemic, and in recent months, after many pandemic-related travel restrictions were lifted.
Following Buttigieg's own flight being canceled, forcing him to drive from Washington to New York, he said his department has authority to enforce action against airlines that do not sufficiently maintain consumer-protection standards, potentially requiring them to hire more staff.
"That is happening to a lot of people, and that is exactly why we are paying close attention here to what can be done and how to make sure that the airlines are delivering," Buttigieg said during an interview with The Associated Press Saturday.
The comment came just days after Buttigieg met virtually with airline executives on Thursday.- READ MORE