Boston Mayor Indicates Opposition to Vaccine Passports, Comparing Them to Slave Papers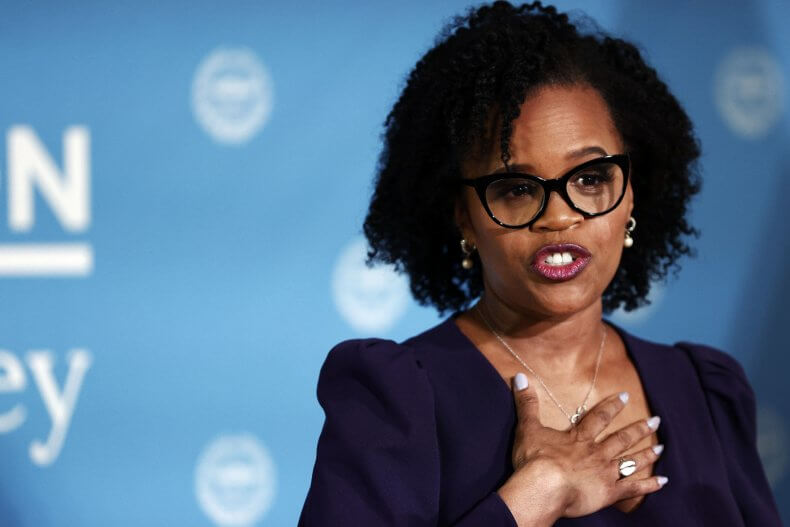 Boston's acting mayor appeared on Aug. 3 to voice her opposition to requiring proof of COVID-19 vaccination, suggesting that so-called vaccine passports would disproportionately affect minorities.
"We want to make sure that we are giving every opportunity for folks to get vaccinated. When it comes to what businesses may choose to do, we know that those types of things are difficult to enforce when it comes to vaccine," Acting Mayor Kim Janey, a Democrat, told reporters in a gaggle.
"There's a long history in this country of people needing to show their papers. During slavery, post-slavery, as recent as—you know what immigrant population has to go through here. We heard [former President Donald] Trump with the birth certificate nonsense. Here we want to make sure that we are not doing anything that would further create a barrier for residents of Boston or disproportionally impact BIPOC communities."
BIPOC stands for black, indigenous, and people of color.
Janey said the government wants to work closely with community organizations to make sure of broad access to the vaccines and that she backs employers who want to encourage their workers to get vaccinated. – READ MORE