Black Lives Matter Leader Threatens Eric Adams With 'Riots' and 'Bloodshed'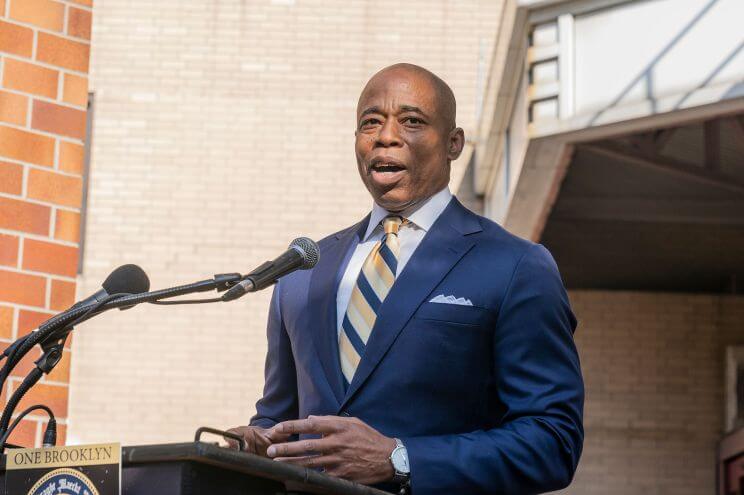 A Black Lives Matter leader is threatening "riots," "fire," and "bloodshed" if New York City's mayor-elect follows through on his campaign pledge to bring back plainclothes police officers, according to the New York Post.
"If they think they are going back to the old ways of policing, then we're going to take to the streets again," New York BLM cofounder Hawk Newsome said following a heated discussion Wednesday night with Eric Adams. "There will be riots, there will be fire, and there will be bloodshed."
Adams, the Brooklyn borough president and a former NYPD captain, promised during his campaign to be tough on crime as New York City's next mayor, which he said would include bringing back an undercover police unit. Following his meeting with Newsome, Adams remained undaunted.
"I made it clear on the campaign trail," Adams told CNN on Thursday morning. "I'm going to put in place a plainclothes gun unit. We must zero in on gun violence in our community. … That was my promise, and I'm going to keep it." – READ MORE