Biden 'Checking' if He Can Stop Florida, Texas Mask Mandate Bans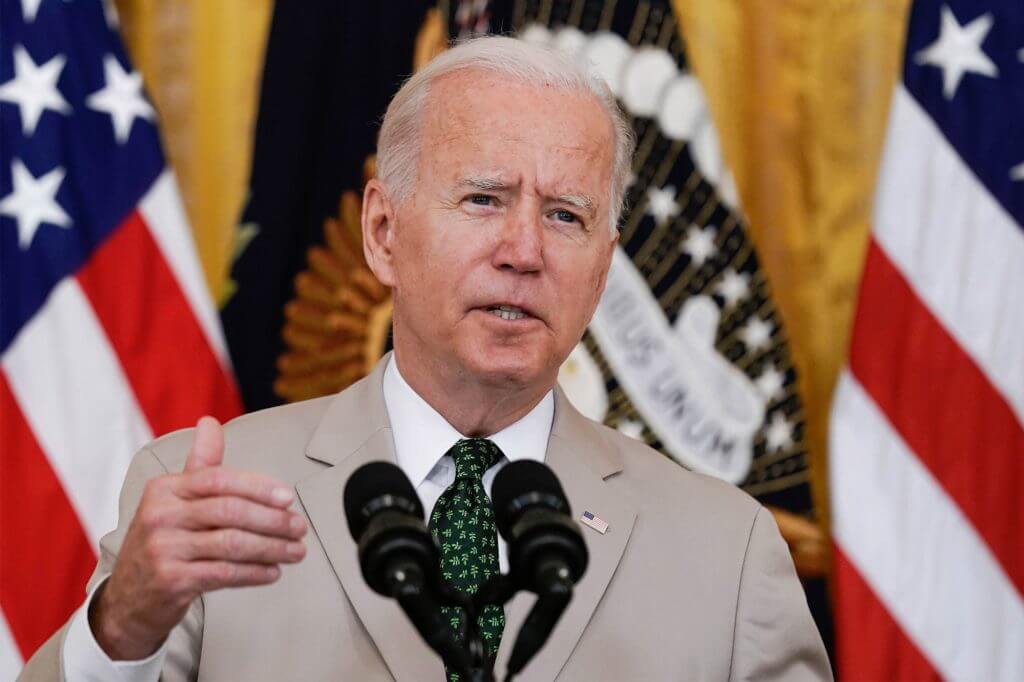 As the media and the medical establishment gather to condemn Florida Gov. Ron DeSantis (R) and Texas Gov. Greg Abbott (R) for their bans on mask mandates within their respective states, President Joe Biden said he will be "checking" to see if he can "intervene" from the White House.
Speaking with reporters on Tuesday, the president said he would be "checking" to see if he could intervene in states like Florida and Texas following a question from NBC's Peter Alexander.
"Do you have presidential powers to intervene in states like Texas and Florida where they are banning mask mandates?" asked Alexander.
Biden said that avenues for him to intervene would most likely be for federal workers within states like Florida or Texas:
I don't believe that I do thus far. We're checking that. But there are — federal workforce, I can. I think that people should understand, see little kids, I mean, four, five, six years old in hospitals on ventilators and some of them passing, not many, but some of them passing, it's almost — I mean, it's just — well. I should not characterize beyond that.
During his Tuesday news conference, President Biden also denounced efforts to ban mask mandates, primarily in schools, describing them as "disingenuous." – READ MORE