Baby formula out-of-stock rates soared to 70% in May, formula won't be restocked until July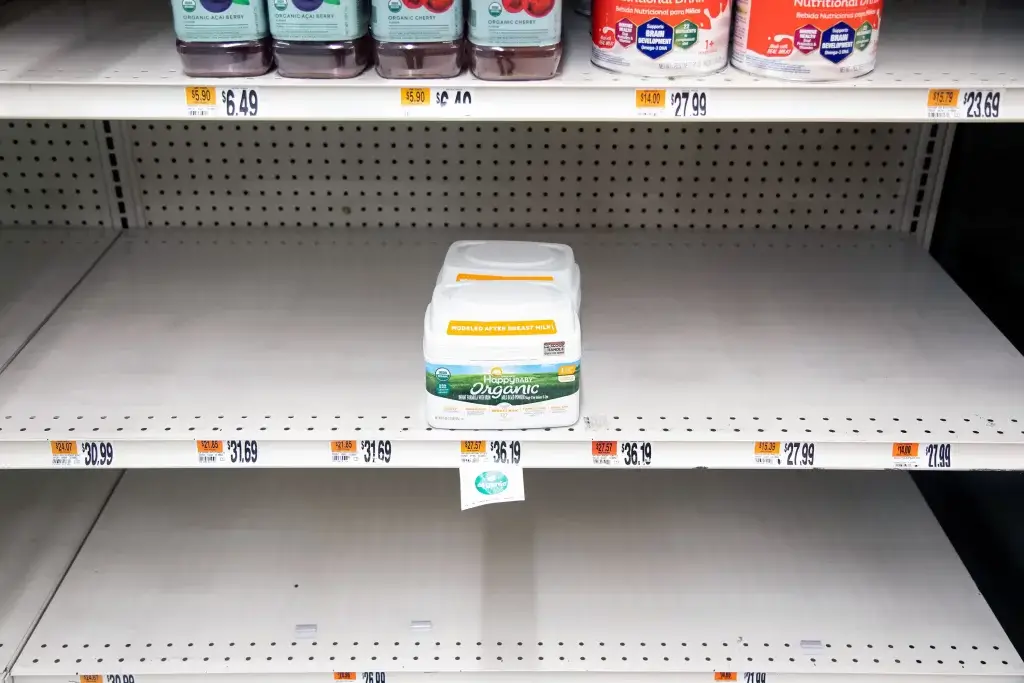 The baby formula shortage continues to grow worse as shelves grow increasingly sparse and baby formula manufacturers and the U.S. Food and Drug Administration (FDA) continue to take a barrage of bipartisan criticisms.
In recent weeks, the out-of-stock rate for baby formula rose to 70% nationwide according to current data gathered by the retail data firm Datasembly, Fox Business reported. This marks a drastic increase in scarcity from the previous weeks when the national out-of-stock rate for baby formula stood at 45%.
In April, the gathered data suggested that baby formula shortages would hit 30% before jumping to 43% in early May, indicating that the formula shortage would grow far worse before it got any better.
The Sturgis, Michigan facility of Abbott Nutrition, which is at the center of the industry-wide formula shortage, is expected to restart production on June 4. However, according to the company's timeline, this means that formula produced during this period won't be available for purchase until mid-July at the soonest.- READ MORE