20-Pound Turkeys Will Be In Shorty Supply Ahead Of Thanksgiving, Warns US Gov't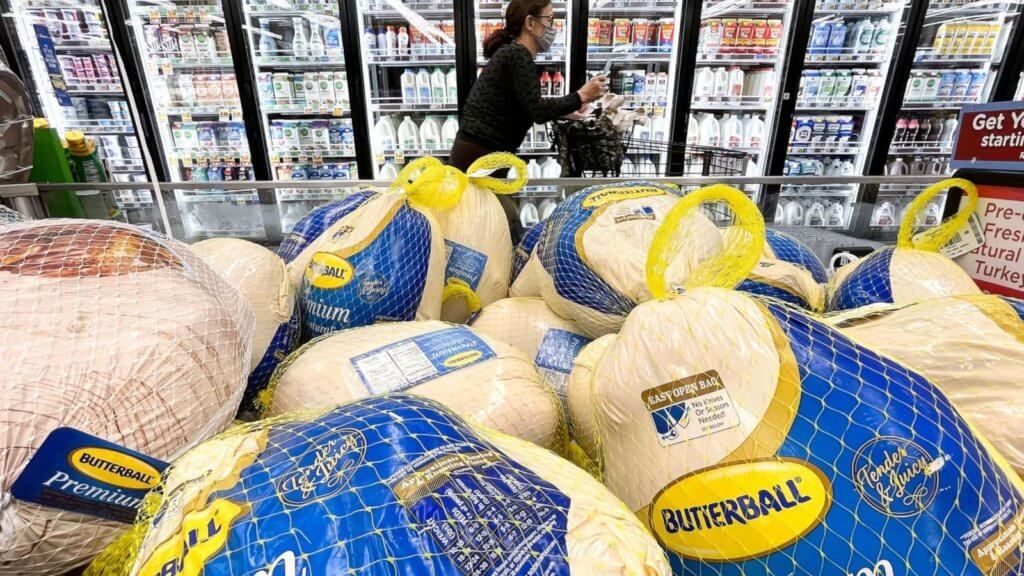 Axios quoted US Secretary of Agriculture Tom Vilsack, who warned in a call with reporters that avian influenza or bird flu continues to wreak havoc on the poultry industry and could result in a massive shortage of big birds at supermarkets ahead of Thanksgiving.
Vilsack said finding 20-pound turkeys at supermarkets in some regions across the country could be very challenging.
"Some of the turkeys that are being raised right now for Thanksgiving may not have the full amount of time to get to 20 pounds," he said, while addressing the Biden administration's concerns on elevated food inflation.  
Vilsack said supermarkets should be well stocked with turkeys but finding a traditional-size one (15-20 pounds) in the next two weeks will be difficult: "It's going to be there, maybe smaller, but it'll be there." – READ MORE