White House Ignores China's Violent Crackdowns in Delayed Statement Supporting Right to Protest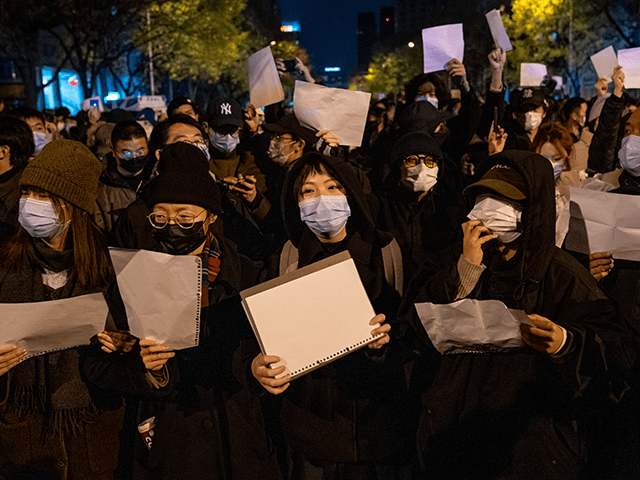 The White House reacted to news of widespread protests of coronavirus lockdowns in China, issuing a mild statement supporting peaceful protests.
"We've long said everyone has the right to peacefully protest, here in the United States and around the world," read a statement from the White House National Security Council shared with reporters. "This includes in the PRC."
The statement was released Monday morning after critics pointed out that the White House had not said anything over the weekend to defend the protesters.
During the White House press briefing on Monday afternoon, National Security Council Coordinator for Strategic Communications John Kirby repeated a similar message, noting that the president supported the overarching right to peaceful protest.
"The president's not going to speak for protesters around the world, they're speaking for themselves," Kirby said when asked by reporters if he had a specific message to the protesters in China. – READ MORE