Waukesha Christmas parade attack: 5 dead, 40 injured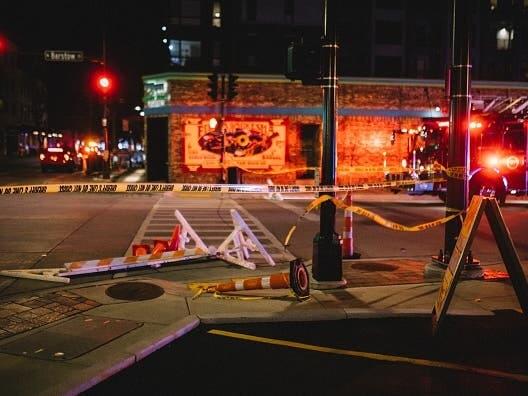 At least five people have been killed and 40 injured – including at least 12 children – after a speeding SUV plowed into a Christmas parade in suburban town near Milwaukee, Wisconsin, on Sunday.
A red Ford Escape broke through barriers in Waukesha, Wisconsin, around 4.40pm as the parade was taking place and drove at speed through crowds, sending bodies flying as horrified families watched on helplessly.
Police say a 'person of interest' is now in custody, but no arrests have been made. ABC News cites an unnamed law enforcement source who says there might have been a second person in the vehicle.
An internal memo that went out to police said: 'Police have one subject in custody and one remains at large.'
Waukesha Police Chief Daniel Thompson said no motive has yet been established, but officers are not discounting terrorism. Officers are also looking into the possibility that the suspect was fleeing an earlier incident involving a knife when he reached the parade, NBC said. – READ MORE
---
The man being questioned after a red SUV plowed through Waukesha's Christmas parade, killing at least five people and injuring dozens, has been identified as Darrell E. Brooks Jr., a Milwaukee man with a criminal history dating back to 1999 that includes numerous violent felonies.
Multiple senior law enforcement sources told Fox News that the 39-year-old longtime felon was being questioned in connection with the attack.
Police said early Monday that a red SUV plowed into pedestrians Sunday evening, killing five and injuring at least 40 more. Some of the victims were children.
He has a long rap sheet and a number of pending cases. Brooks' most recent court appearance came on Nov. 5 for charges including reckless endangerment, battery, domestic abuse, resisting arrest and bail jumping. He was out on $1,000 bail for those charges at the time of the attack. – READ MORE