Watchdog Investigates Possible Influence Peddling from Gifts at Deb Haaland's Wedding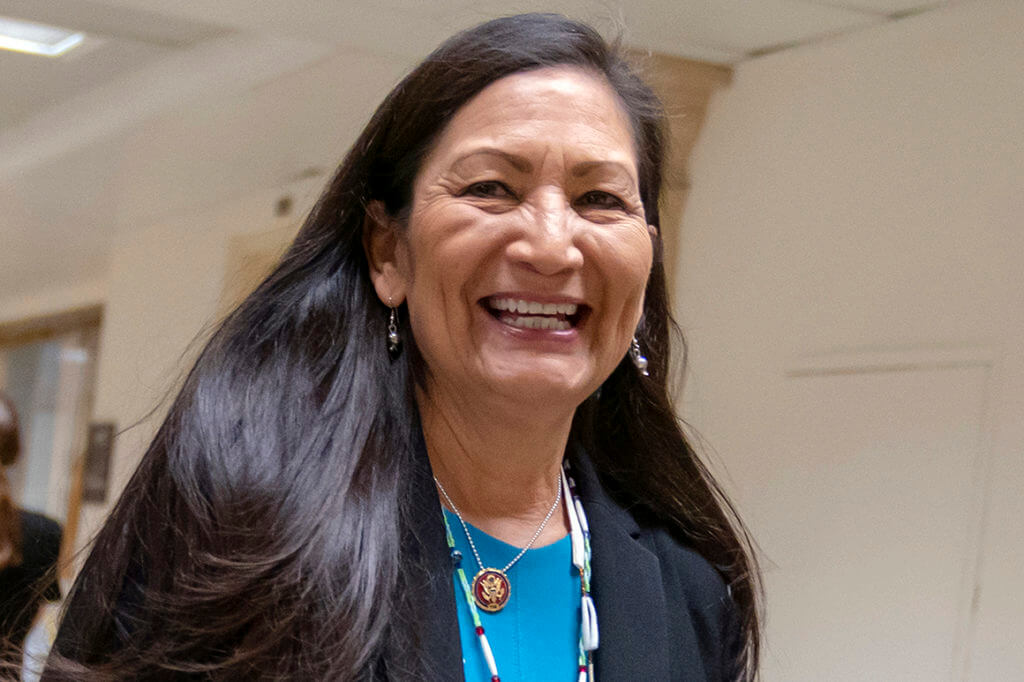 An ethics watchdog group launched an investigation into possible ethical violations from improper gift-giving and influence-peddling at the wedding of Secretary of the Interior Deb Haaland.
Protect the Public's Trust (PPT) submitted Freedom of Information Act (FOIA) requests with the Office of the Solicitor FOIA Office to uncover any "Records relating to Secretary Haaland's wedding, including potential attendance by prohibited sources and improperly reported gifts."
"While we offer our congratulations to the Secretary, we remain committed to carrying out our mission," PPT wrote in a press release. "Which requires us to protect the public's trust that senior government officials are carrying out their duties in an objective, transparent and compliant manner."
The ethics watchdog highlighted a New York Times article that outlined how officials cannot retain any gifts during their time in office worth more than $390. PPT added:
Federal regulations, as summarized by DOI's gift guidance, prohibit Secretary Haaland from accepting gifts of more than $20 from prohibited sources, which include any person seeking official action with DOI, doing business or seeking to do business with DOI, conducting activities regulated by DOI, or having interests that may be substantially affected by the performance or nonperformance of the Secretary's official duties. Additionally, under the Constitution, it is illegal for an American to accept a gift from a foreign government. These restrictions are imputed to Secretary Haaland's spouse.
Director of Protect the Public's Trust, Michael Chamberlain, told Breitbart News, "While Secretary Haaland's wedding is certainly an occasion for celebration, it unfortunately presents an opportunity for those so inclined to sidestep the rules that protect the interests of the American public." – READ MORE