UK Dials Down COVID-19 App to Ease Self-Isolation Chaos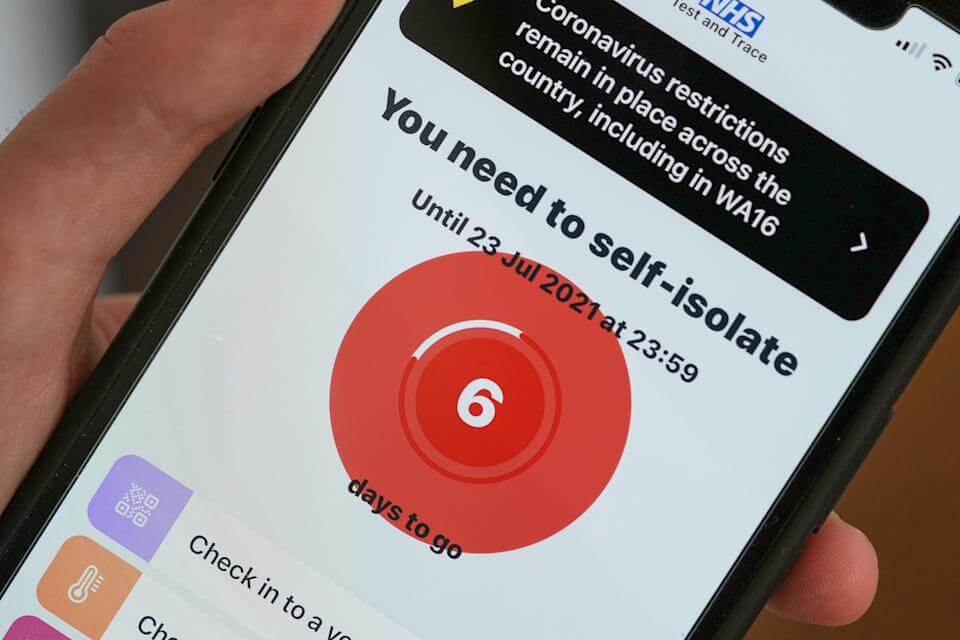 Under pressure from businesses and unions, the UK government has dialled down its COVID-19 app in order to ease the labour shortage that has resulted from large numbers of workers having to self-isolate.
As a result of a government review, the app will now instruct fewer people to self-isolate following contact with a person who has tested positive for the CCP (Chinese Communist Party) virus.
While the app would previously instruct close contacts five days prior to a positive test to self-isolate, it will now look back at contacts only two days prior to a positive test.
In a statement, Health Secretary Sajid Javid said: "We want to reduce the disruption that self-isolation can cause for people and businesses, while ensuring we're protecting those most at risk from this virus. This update to the app will help ensure that we are striking the right balance."
He stressed that it is still important for people to isolate when asked to do so in order to curb the spread of the virus.
The Department of Health and Social Care (DHSC) said the update "does not impact the sensitivity of the app, or change the risk threshold, and will result in the same number of high-risk contacts being advised to self-isolate."
It insisted that the app "continues to play a crucial role in breaking chains of transmission, preventing hospitalisations, and saving lives." – READ MORE