Triple-Vaccinated Biden And Wife Alone On The Beach. They Still Wear Masks.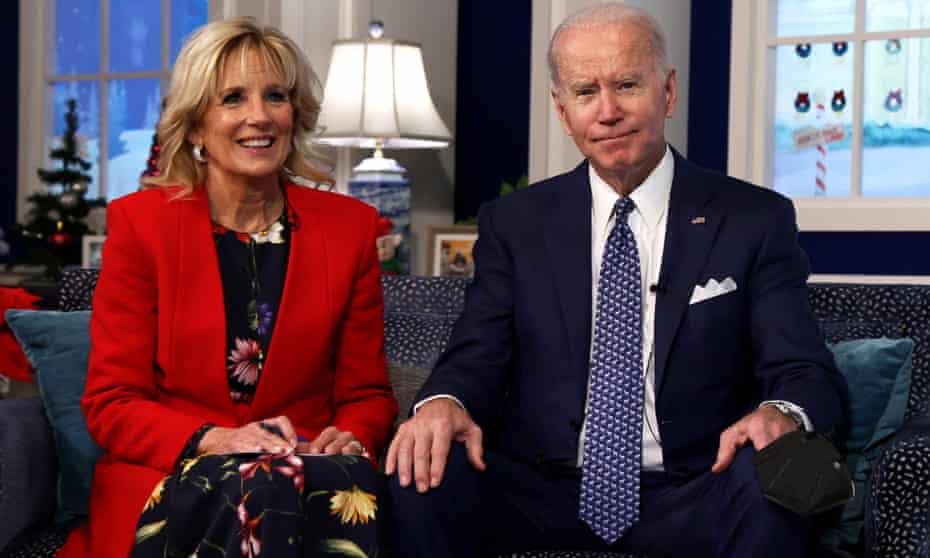 On Tuesday night, President Biden and his wife Jill, both of whom are triple-vaccinated, took a walk on a deserted Rehoboth Beach with their German Shepherd puppy during their Delaware vacation, but despite the fact there was reportedly no one within 10 yards, still refused to take their masks off. Last July, Biden insisted, "Don't have to mask if you come home to Delaware with me."
"The President, 79, even continued to wear his mask after the First Lady, 70, took hers off. It's not clear who Biden believed he was protecting or who he felt he needed protection from as the only other people on the beach, the secret service, didn't come within 10 yards," The Daily Mail noted.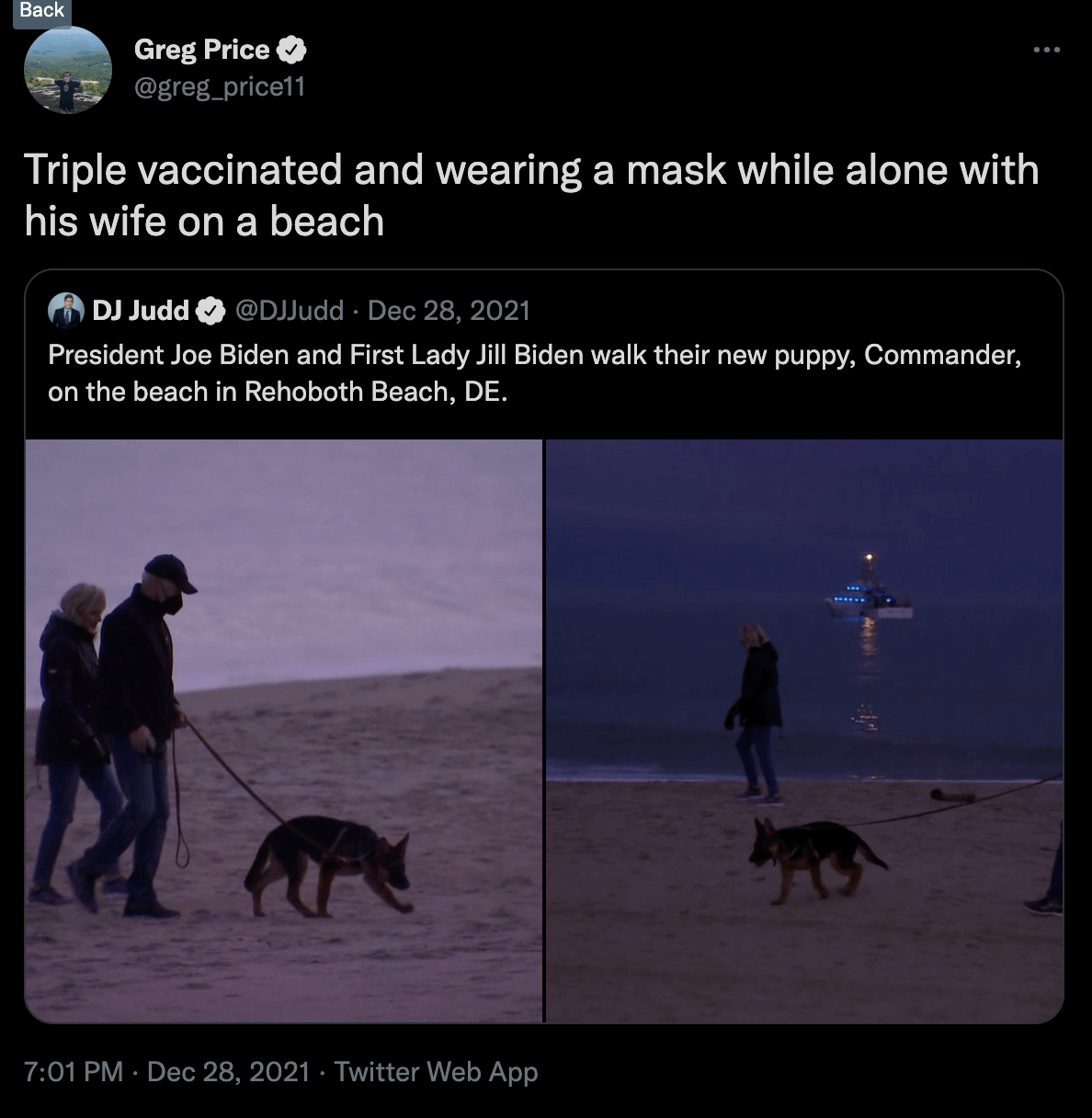 The latest guidance from the Centers for Disease Control (CDC) admits, "In general, you do not need to wear a mask in outdoor settings. In areas with high numbers of COVID-19 cases, consider wearing a mask in crowded outdoor settings and for activities with close contact with others who are not fully vaccinated." – READ MORE