"Things Are Just Getting Worse": Global Demand Isn't Booming, So Why Are Shipping Rates This High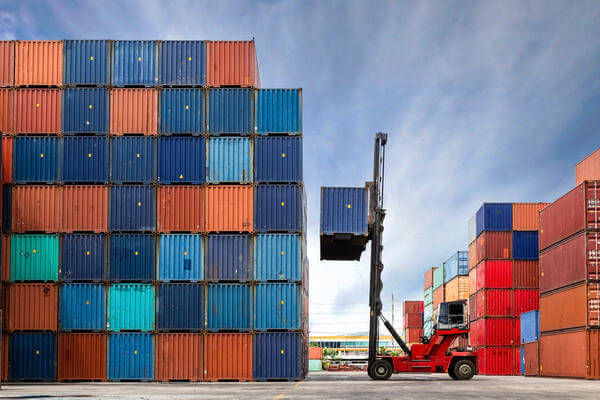 There is no COVID-era surge in global cargo demand. There's a lengthy albeit temporary spike in congestion compounded by a localized, stimulus-and-savings-driven demand boom in America.
That explanation for skyrocketing rates gained more traction Friday when liner giant Maersk released details of its quarterly performance.
Maersk — which pre-reported record Q2 2021 results on Monday — estimated that global container shipping demand was up only 2.7% in the second quarter versus the same period two years ago, prior to the pandemic. And yet, Maersk's average freight rate (including both contract and spot business) was $3,038 per forty-foot equivalent unit, up 63% from $1,868 per FEU in Q2 2019. The Drewry World Container Index of spot rates rose to $9,371 per FEU this week, 6.7 times what it was two years ago.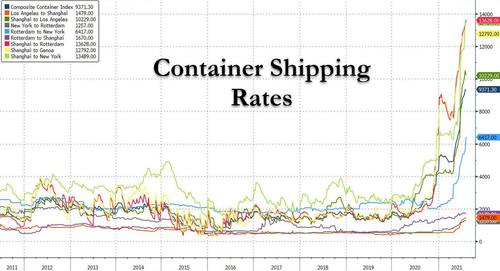 Consultant Lars Jensen, CEO of Vespucci Maritime, told American Shipper, "Global demand for the first part of the year is up around 4% compared to 2019. We did not have a capacity problem in 2019. We had enough ships, we had enough containers, ports were fine, and trucks and rail were fine, at least from a global perspective.
"With 4% global demand growth since then, we should not have a problem now. You have some skewing because of the demand boom in North America, but none of this is down to a global demand boom — because that doesn't exist. The problem right now is predominantly one of capacity." – READ MORE