The List: 19 Senate Republicans Give Biden Over $13B to Resettle Unlimited Flow of Afghans Across Their States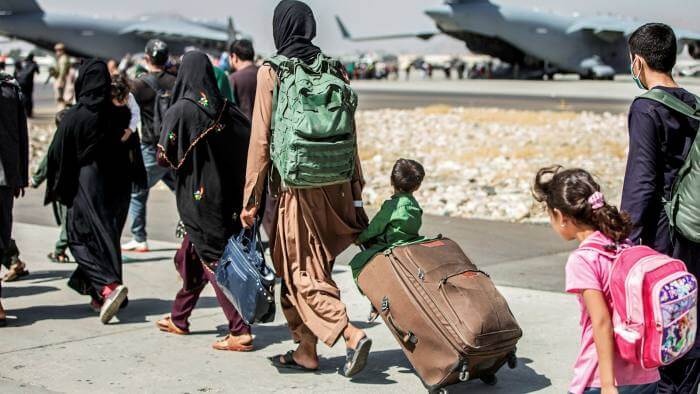 President Joe Biden's massive Afghan resettlement operation, with no end date, has been funded by Congress to the sum of more than $13 billion thanks to 19 Senate Republicans who helped advance the plan.
Late Thursday evening, House Democrats and Rep. Adam Kinzinger (R-IL) passed a government funding bill that will keep the federal government operating through mid-February. In the bill is more than $7 billion in funding for the Biden administration to resettle an unlimited number of Afghans across the United States.
In the Senate, 19 Senate Republicans joined Senate Democrats to send the bill to Biden's desk — now authorizing, in total, $13.3 billion for the administration to resettle Afghans after 49 House and Senate Republicans voted in September to fund the resettlement operation $6.4 billion.
These 19 Senate Republicans who backed the bill are:
Roy Blunt (R-MO)
Richard Burr (R-NC)
Shelley Moore Capito (R-WV)
Bill Cassidy (R-LA)
Susan Collins (R-ME)
John Cornyn (R-TX)
Lindsey Graham (R-SC)
Cindy Hyde-Smith (R-MS)
John Kennedy (R-LA)
Mitch McConnell (R-KY)
Jerry Moran (R-KS)
Lisa Murkowski (R-AK)
Rob Portman (R-OH)
Mike Rounds (R-SD)
Marco Rubio (R-FL)
Richard Shelby (R-AL)
Thom Tillis (R-NC)
Roger Wicker (R-MS)
Todd Young (R-IN)
In the bill, Afghans and other foreign nationals are identified as "individuals at risk" who can take part in "relocations" to the U.S. "as a result of the situation in Afghanistan." – READ MORE