Texas Law Enforcement Deputized, Ordered To Arrest Rogue Democratic Lawmakers 'Immediately'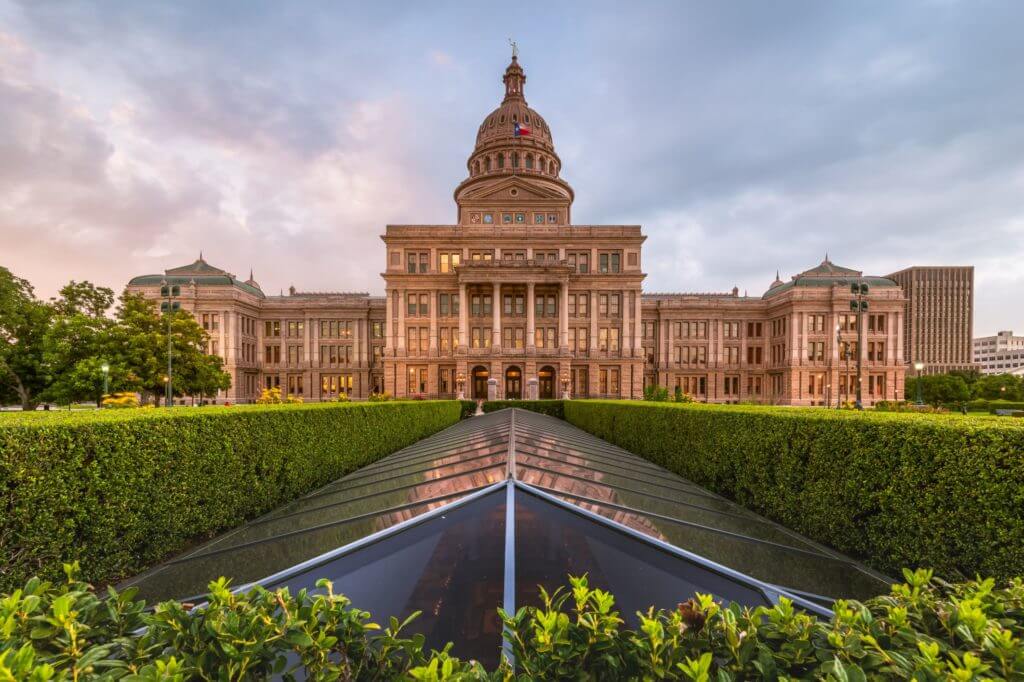 Texas law enforcement was deputized and sent to track down absent Democratic lawmakers on Thursday to bring them by force to the state Capitol building.
Texas House Speaker Dade Phelan (R) said that the process of arresting the rogue lawmakers "will begin in earnest immediately," according to the Texas Tribune. Phelan signed arrest warrants for 52 missing lawmakers on Tuesday, but the possibility of arresting the absent Democrats has been in limbo as many of the lawmakers have sought protection by the courts.
The Texas Supreme Court on Thursday overruled a lower court order blocking the arrest of 45 Democratic lawmakers, clearing the way for Phelan to direct law enforcement to bring the lawmakers into the Capitol by force. The state Supreme Court gave the Democrats a Monday morning deadline for a response.
The missing lawmakers, if arrested, will not be fined or charged with a crime, the Tribune reported. Law enforcement can only bring them to the state House chamber.
Last month, over 50 Democratic House lawmakers fled Texas to Washington, D.C., to protest a GOP-backed election reform bill as well as a host of other legislation. The lawmakers fled the state to avoid the situation they now find themselves in, which is avoiding arrest by law enforcement and being forced on to the floor of the House chamber. As long at the Democrats stayed away from the Capitol, the House lacked the quorum necessary to pass any legislation.- READ MORE