Taliban Spokesman: Women Will Need Chaperones, Music Banned in Public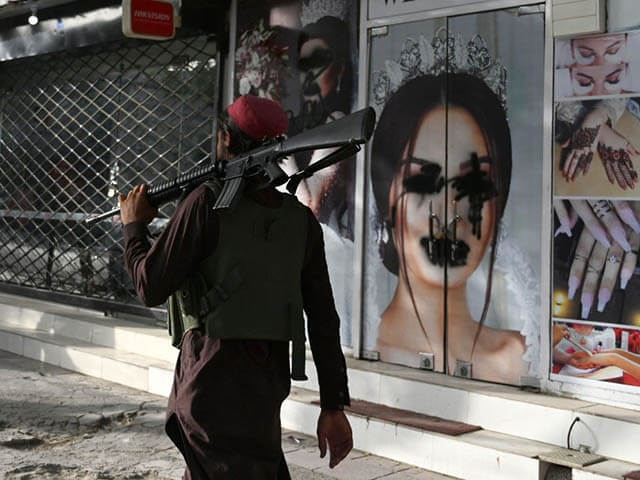 A Taliban leader claimed Wednesday the terrorist organization wants to "build the future, and forget what happened in the past."
Taliban spokesman Zabihullah Mujahid rejected fears the militant group was "exacting vengeance" on anyone who opposed it and wanted to reimpose strict controls on women from when it ruled the country 20 years prior, according to the New York Times.
Mujahid reportedly suggested that longer-term, women would be able to go back to their daily routines, the outlet continued:
Concerns that the Taliban would once again force them to stay in their homes or cover their faces are baseless, he said. He added that the requirement they be accompanied by a male guardian, known as a mahram, was misunderstood. It applies only to journeys of three days or longer, he said. "If they go to school, the office, university, or the hospital, they don't need a mahram," said Mr. Mujahid, who also serves as the Taliban's chief spokesman.
Mujahid also confirmed a report that music would not be allowed in public.
"Music is forbidden in Islam," he told the Times. "But we're hoping that we can persuade people not to do such things, instead of pressuring them." – READ MORE