Socialist Sri Lanka Imposes 10-Hour 'Water Cuts' on Top of Daily Power Cuts, Gas Shortages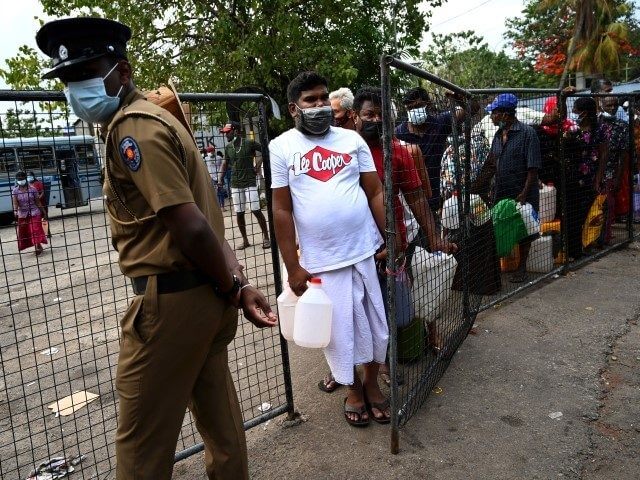 The disintegrating government of Sri Lanka on Wednesday announced a ten-hour "water cut" for parts of the commercial capital of Colombo, beginning Saturday at 10:00 p.m.
The water cut will be piled atop daily power outages and fuel shortages as the corrupt socialist government defaults on its debts.
President Gotabaya Rajapaksa continued to defy calls for his resignation as huge protests rolled through the streets. On Tuesday, Rajapaksa's allies in Parliament managed to delay an opposition motion to condemn him. It was the first parliamentary session convened since the protests turned violent last week.
Rajapaksa's family members, who formerly held almost every important post in his administration, have all resigned. The last to go was his brother Mahinda, who stood down as prime minister last week. The new prime minister, Ranil Wickremesinghe, gave a televised address on Monday in which he warned Sri Lankans to face the "unpleasant and terrifying facts" of shortages and financial collapse.
"At the moment, we only have petrol stocks for a single day. The next couple of months will be the most difficult ones of our lives," Wickremesinghe said. "For a short period, our future will be even more difficult than the tough times that we have passed." – READ MORE