Scotland Lifts Most COVID-19 Restrictions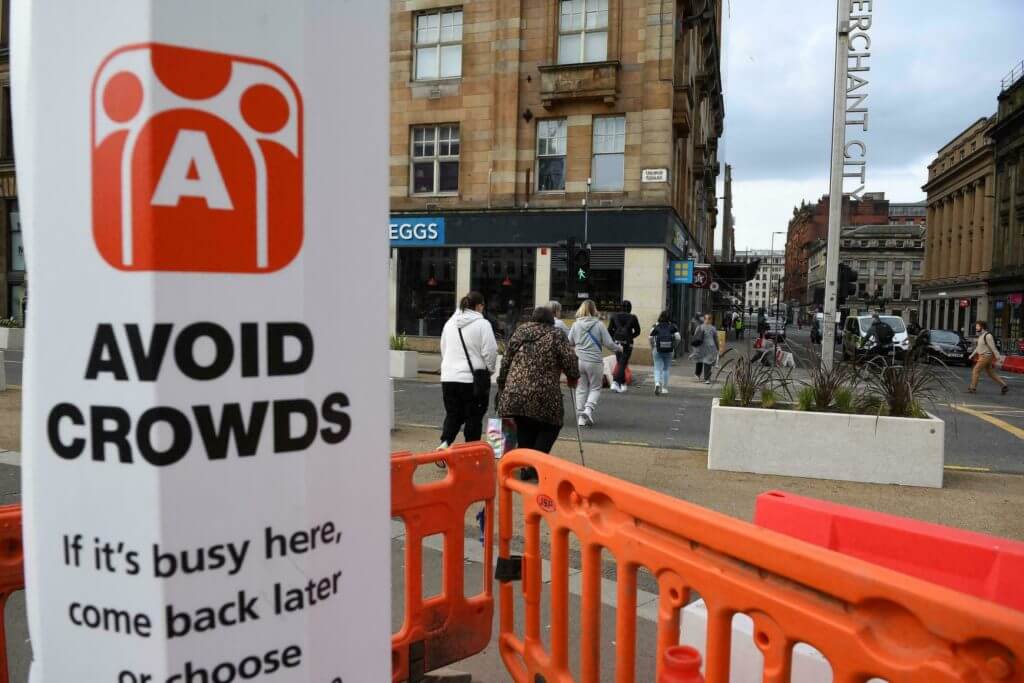 Most coronavirus restrictions have been removed in Scotland after the country moved beyond level-0 at midnight.
Legal requirements for physical distancing—except in health care settings—and gatherings have been removed, and all venues, including nightclubs, are now able to reopen.
Some measures, such as the requirement to wear face coverings indoors in public places and on public transport, will stay in place.
The first minister told MSPs last week that the country could move beyond level-0, the lowest level of a five-tier system of restrictions in Scotland, due to the "steady decline in cases" and "the success of vaccination."
Under the new rules, double-vaccinated adults and all children will be able to avoid self-isolation if they are a close contact of someone with coronavirus so long as they are symptomless and provide a negative PCR test.
Pupils and teachers will have to continue wearing masks indoors for up to six weeks after schools return, the government has said.
But whole classes in schools will no longer have to stay at home if an infection is discovered, although children and adults who are higher-risk close contacts will be told to isolate. – READ MORE