Report: San Antonio Texas Hit Hardest by Baby Formula Shortage – 56 Percent of Retailers Have None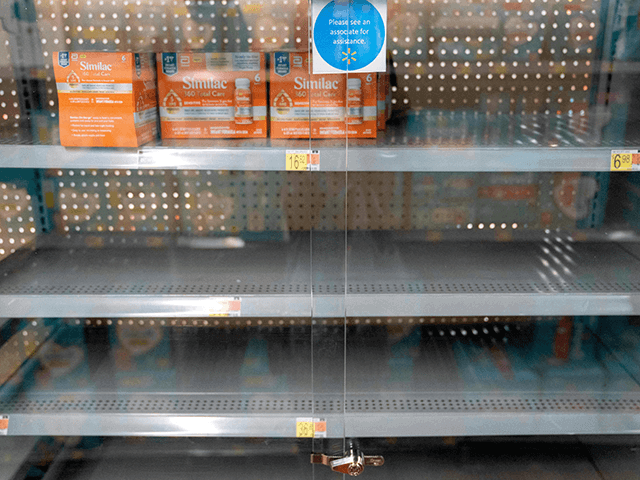 A local news outlet reported that parents in San Antonio, Texas, are struggling the most in the U.S. to get the formula their infants need, with 56 percent of retailers reporting empty shelves.
"The shelves have been completely empty of everything," Clarissa Rubio, the mother of a 10-month-old son, Jude, who is on a special soy formula because of milk allergies, said in a San Antonio Express News' article published on Sunday.
"I've gone to multiple stores around the city, and I've had to call up family outside the area, and in some cases outside the state," Rubio said.
The Express News reported on data from a Datasembly, a retail data firm, which showed the out of stock (OOS) around the country, including the 56 percent statistic in San Antonio. – READ MORE