Report: Chinese Police Tracking Down COVID Protesters After Days of Unrest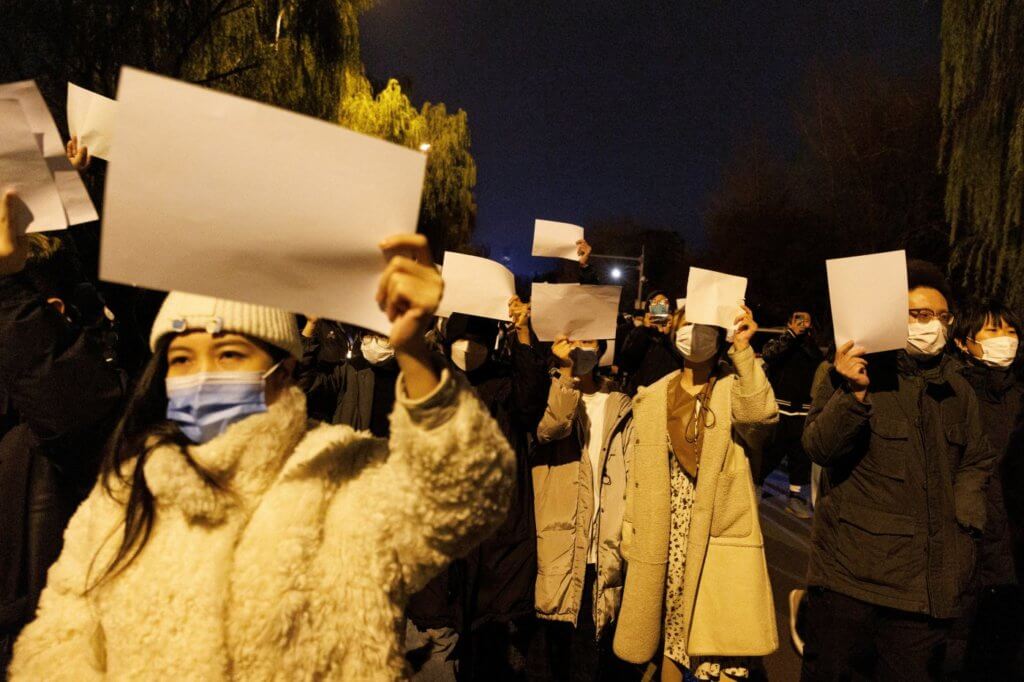 Chinese authorities have begun inquiries into some of the people who gathered at weekend protests against COVID-19 curbs, people who were at the Beijing demonstrations told Reuters, as police remained out in numbers on the city's streets.
Two protesters told Reuters that callers identifying themselves as Beijing police officers asked them to report to a police station on Tuesday with written accounts of their activities on Sunday night. A student also said they were asked by their college if they had been in an area where a protest happened and to provide a written account.
"We are all desperately deleting our chat history," said another person who witnessed the Beijing protest and declined to be identified. The person said police asked how they heard about the protest and what was their motive for going.
It was not clear how authorities identified the people they wanted to question about their participation in the protests, and it was also not clear how many such people the authorities aimed to question. – READ MORE