'QAnon Shaman' Pleads Guilty for Role in Capitol Riot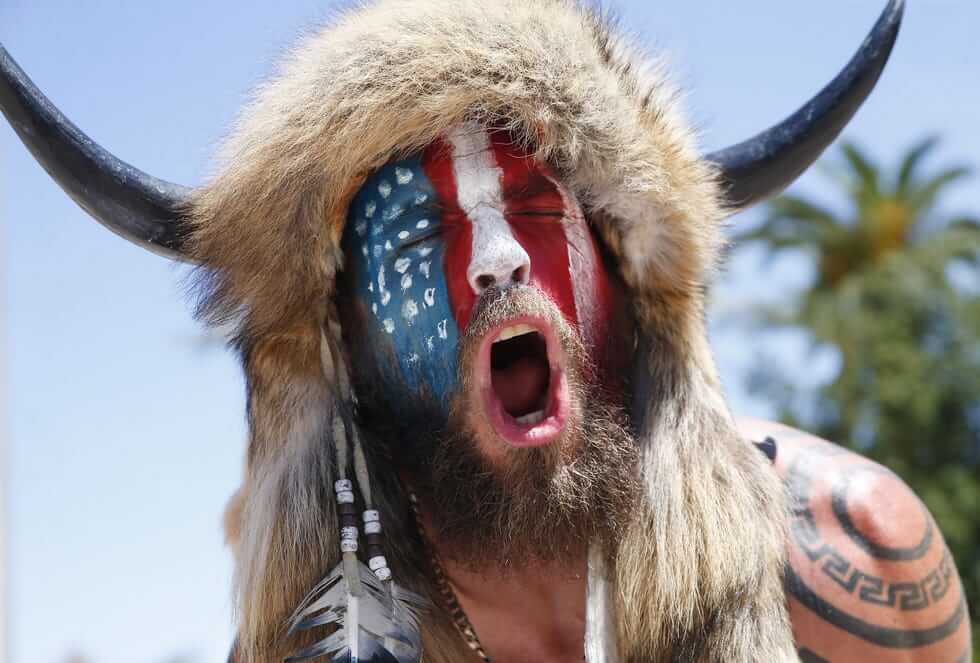 Jacob Chansley, also known as the "QAnon Shaman," pleaded guilty for his role in the January 6 attack on the U.S. Capitol.
Chansley pleaded guilty Friday to one count of obstruction of the Electoral College proceedings, Axios reported. According to prosecutors, his sentencing guidelines range from 41 to 51 months behind bars.
His lawyer, Albert Watkins, said in a Thursday statement, "The path charted by Mr. Chansley since Jan. 6 has been a process, one which has involved pain, depression, solitary confinement, introspection, recognition of mental health vulnerabilities and a coming to grips with the need for more self-work."
Watkins explained Chansley has received pressure from his family not to plead guilty.
"It took a lot of courage for a young man who was raised by his mother to say, 'No,'" Watkins said.
Chansley spoke out for the first time since being in jail during an interview with "60 Minutes+" in March, as IJR previously reported. – READ MORE