Protests Ignite at Washington State Capitol over Forced Vaccination Mandate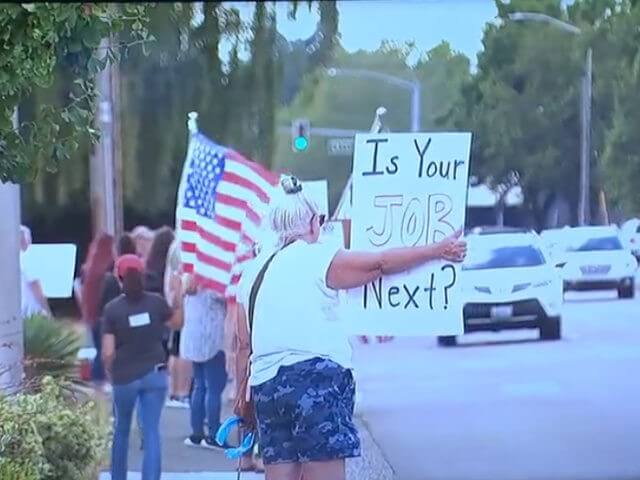 Protests ignited Friday at the Washington State capitol building over a forced vaccine mandate for local healthcare systems amid similar protests erupting across the nation in the last few days.
"HAPPENING NOW: Thousands of citizens are out rallying at the Washington State Capitol in protest of @GovInslee's forced vaccination mandate," tweeted Katie Daviscourt about Gov. Jay Inslee's (D) forced vaccine mandate, set to take effect August 31.
HAPPENING NOW: Thousands of citizens are out rallying at the Washington State Capitol in protest of @GovInslee's forced vaccination mandate. pic.twitter.com/L7Rr9W8XuV

— Katie Daviscourt🇺🇸 (@KatieDaviscourt) August 13, 2021
KTPV Fox 12 reported that the state deadline for employees to be fully vaccinated is August 31, "unless they have a qualifying medical exemption. Right now, it said 80% of their caregivers are vaccinated, but they need to do more."
At PeaceHealth in Vancouver, Washington, unvaccinated "caregivers" must submit to regular testing, additional masking, and probable reassignment to "non-patient care." – READ MORE