NYC's Abandoned Outdoor Restaurant Sheds Being Used As Garbage Dumps Or Homeless Shelters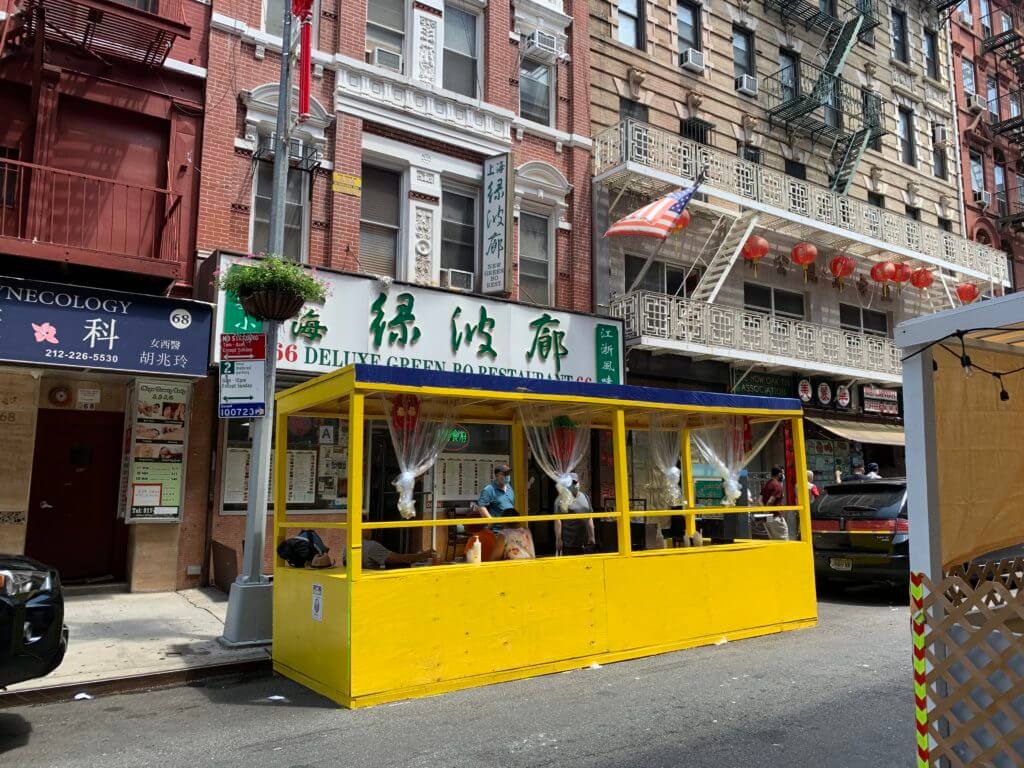 The benefits of a draconian set of Covid lockdowns are continuing in New York City – if you're homeless or looking for a place to dump garbage, that is.
That's because homeless people are now using outdoor dining sheds, erected during lockdowns for restaurants to move their businesses outdoors, for housing.
Heading into the winter months, outdoor dining areas are being used as "hovels for the homeless, giant garbage dumps, and traffic-blocking storage sheds," according to a new report by the NY Post.
The report says that many of the structures have shuttered as businesses refocus on indoor dining. The Post pointed out abandoned structures outside of restaurants like Boise, Le Sou and the former GMT Tavern.
Michelin-starred Jua uses its outdoor shed for cardboard boxes, the report says, despite the fact that restaurants are not allowed to use the areas as storage, per the Department of Transportation.
One July complaint to the Department of Buildings said: "These sheds are an eyesore — people are now depositing garbage in them. Why are they up months after restaurants have shut down?" – READ MORE