'No More Quarantining': New York Gov. Kathy Hochul Announces End Of School COVID Restrictions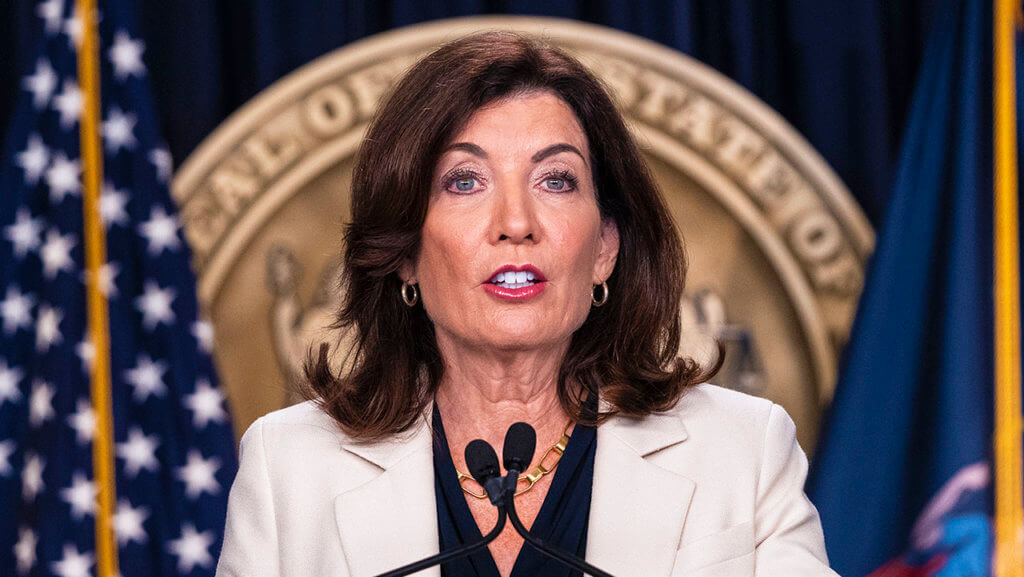 Governor Kathy Hochul (D-NY) announced Monday that the state is lifting its COVID restrictions for schools to align with updated Centers for Disease Control and Prevention recommendations.
Hochul shared the announcement during a news conference in Manhattan.
"No more quarantining — no more 'test to stay,'" Hochul told reporters. "The days of sending an entire classroom home because one person was symptomatic or tested positive — those days are over."
The announcement seeks to reflect updated CDC health guidelines released earlier this month in an effort to simplify pandemic protocols.
"What that means is if a classmate tests positive for COVID and your child doesn't have symptoms, your child can stay in school as long as they wear a mask under those circumstances. That's what we're recommending," Hochul added. – READ MORE