No Criminal Charges for FBI Agents Who Botched Larry Nassar Sex Abuse Allegations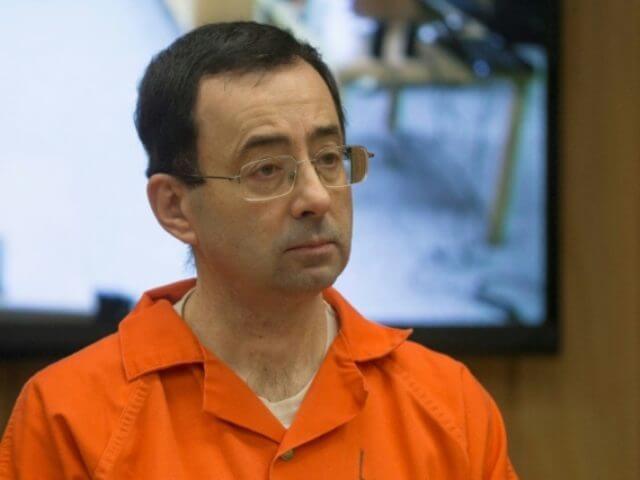 No criminal charges will be brought against the two former FBI agents who allegedly mishandled the sex abuse allegations against convicted former USA Gymnastics doctor Larry Nassar.
The Department of Justice said on Thursday that after a "careful re-review of evidence," the two FBI agents will not be charged with federal crimes.
"This does not in any way reflect a view that the investigation of Nassar was handled as it should have been, nor in any way reflects approval or disregard of the conduct of the former agents," the department said.
Deputy Attorney General Lisa Monaco opened a case against the two agents in September of last year after several former Olympic athletes gave harrowing testimonies before congress about how the FBI did not further investigate Larry Nassar after being informed of his sexual abuse. Per Daily Beast:
The first agent, Michael Langeman, was accused of being slow to act on reports about Nassar's behavior, including writing a report of a key victim's interview more than a year after it happened. He then lied to investigators 'in an effort to minimize or excuse his errors,' the review found. The other agent, Jay Abbott, was also accused of being slow to act and of pursuing a job with USA Gymnastics at the same time he was looking into Nassar- READ MORE