Navy Recruiters Stalking "Top Gun" Moviegoers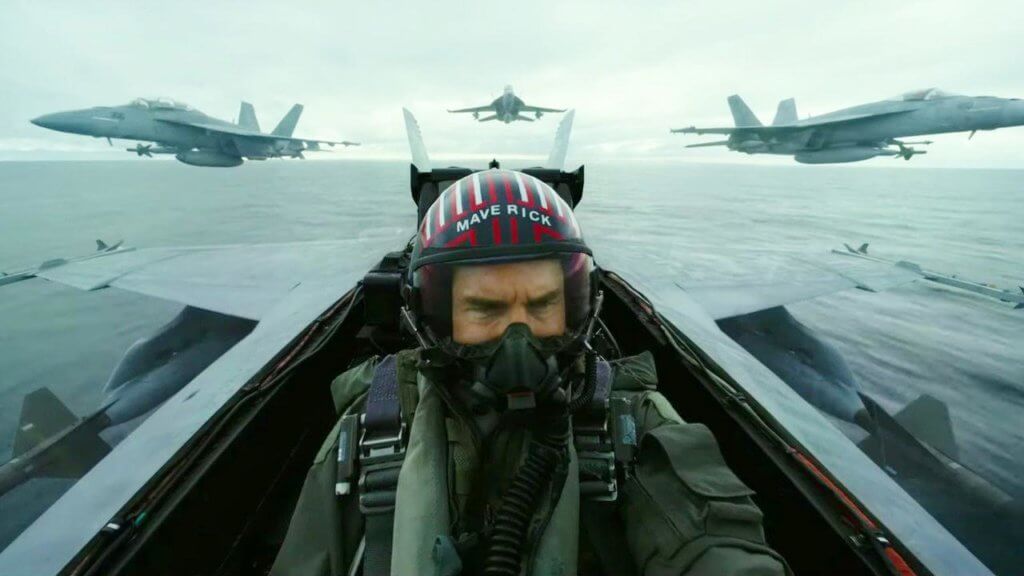 The Navy is trying to turn your night at the movies into a commitment to risk losing your life, limbs and sanity in service to the sprawling, bankrupting, late-stage American empire—as recruiting tables are popping up in the lobbies of movie theaters showing the blockbuster new hit Top Gun: Maverick.
Published reports give no indication of whether theaters are being compensated for their cooperation, or whether they're giving away the space for free, out of a warped sense of patriotism. The war-flick opportunism comes at a time when the Navy—like other branches—is facing a challenging recruiting environment.
As Nicholas Slayton explains at Task & Purpose, recruiters' presence at theaters is a sequel in itself, reprising a tactic employed at screenings of the 1986 original. Top Gun: Maverick is a smash hit, hauling in $160 million in its four-day opening. That's Tom Cruise's best ever, which says a lot.
As is the case with almost every Hollywood movie that portrays the military, the Pentagon's exploitation of the movie started way back before production.– READ MORE