Military Members, Families Fighting Potential Coronavirus Vaccine Mandate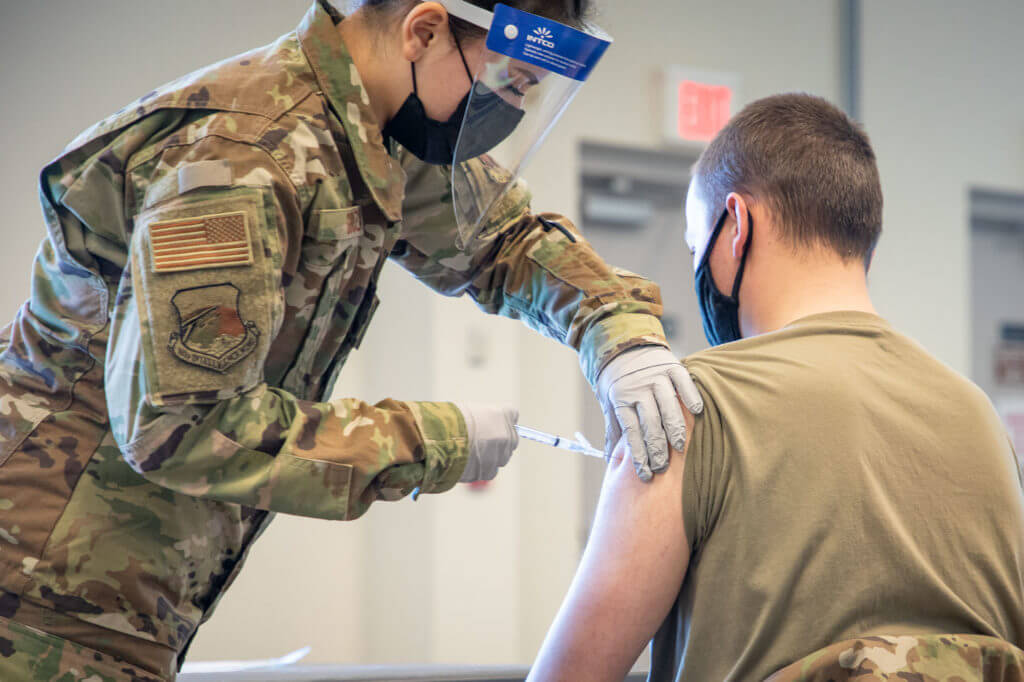 Groups of military members and their families are fighting hard behind the scenes against a potential mandate for all service members to be vaccinated against the coronavirus, according to half a dozen individuals involved in the efforts who spoke to Breitbart News on the condition of anonymity.
Together, they say they have amassed hundreds of thousands of calls over the past several weeks to members of Congress on the House and Senate Armed Services Committees, asking them to oppose a mandatory vaccine.
One Army spouse said there has been such a big effort that they have been asked what political action committee they are affiliated with.
"We're calling, and some of these staffers are like, 'What PAC are you guys organized by?' And we're like, 'Oh no no, we're not a PAC, we're pissed off Army wives and husbands and mothers,'" said the spouse, who spoke with Breitbart News on the condition of anonymity out of fear for retribution against her husband's career.
An Army chief warrant officer who runs the military meme page "Terminal CWO" on Instagram said his inbox has received "hundreds" of messages from members who oppose a vaccine mandate. "My inbox has been flooded," said the chief warrant officer, who goes by "Danny."
Mike Berry, a Marine reservist and lawyer with the First Liberty Institute, said their office has also been flooded with hundreds of emails and calls in the last week.
"Military and non-military combined, we've had over 400 requests for legal help just in the last week or so," he said, adding that more have reached out with questions. "I've lost count," he said. – READ MORE