Joe Biden: 'Nobody Knows the Effects' of Multi-Trillion Spending Agenda that Is 'Just Coming into Play'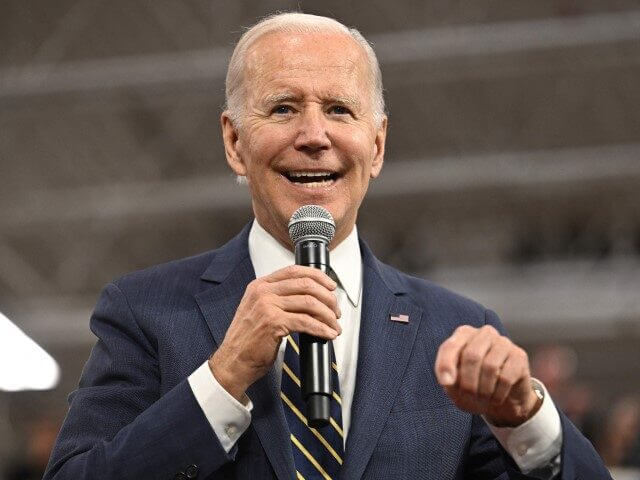 President Joe Biden said Tuesday that people were only starting to see the effects of his multi-trillion dollar spending agenda, despite Americans continuing to struggle with higher prices from inflation.
"We passed the American Rescue Plan," Biden boasted. "Now everybody knows it, but we did so much, no one knows the effects of it yet. It's just coming into play."
The president spoke to workers at a computer chip manufacturing plant in Bay City, Michigan, about the economy.
He argued that the $1.9 trillion funding in the American Rescue Plan helped enable local governments to keep paying their employees. He also boasted of his additional trillions in spending for government-subsidized health care, manufacturing, infrastructure, and green energy.
"So many things you're going to find out that we've already done that we haven't been able to actually implement yet," he said.- READ MORE