Is America Really Producing More Oil Under Biden Than Trump? No, Obviously Not.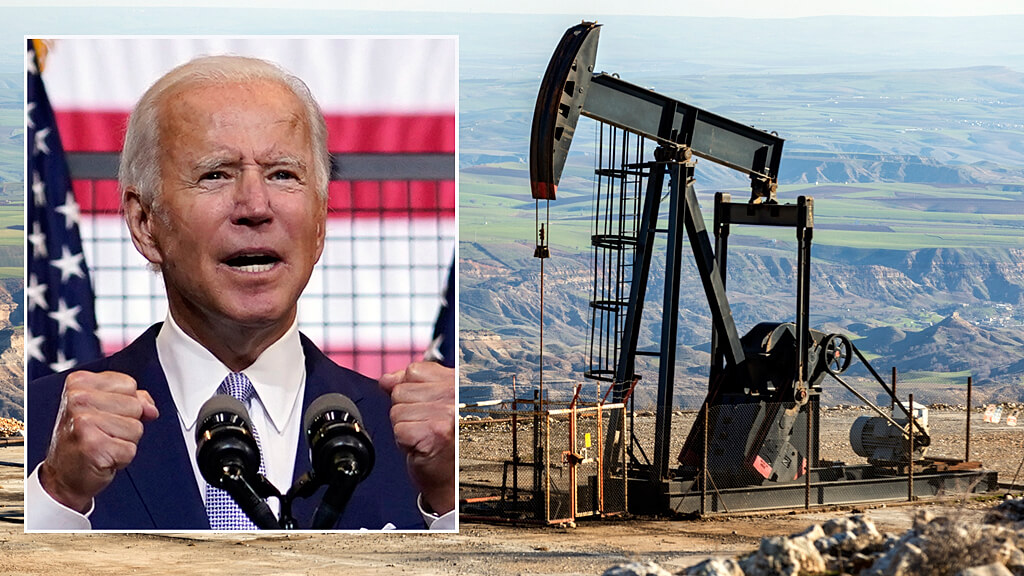 The White House and its allies are circulating a misleading talking point that the Biden administration is overseeing the most oil production in U.S. history.
Both White House chief of staff Ron Klain and President Joe Biden have used the talking point as a response to Republican criticism that Democrats are discouraging domestic energy production through regulation and not issuing new drilling permits. Earlier this month, Klain shared a chart on Twitter showing oil production under Biden—at an annual average of 11.18 million barrels a day—was higher than any of his five predecessors. In March, Biden said the United States was "approaching record levels of oil and natural gas production."
The claim from Democrats that domestic production is higher now than during the Trump administration is based on a comparison of four-year averages that includes the tremendous drop in economic activity at the start of the COVID-19 pandemic. Domestic oil production under Biden has yet to come close to the pre-pandemic levels reached under the prior administration, a more detailed Free Beacon analysis found.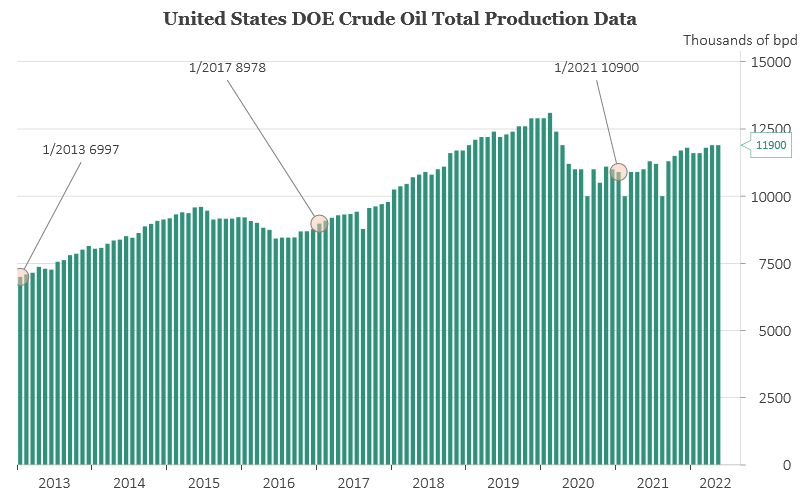 The Free Beacon analysis of domestic crude oil production data shows that prior to the COVID-19 pandemic, the United States produced just under 13 million barrels of oil per day at the end of 2019 and beginning of 2020. For comparison, that figure is more than 20 percent higher than the amount of oil the United States produced per day in September 2021. Energy industry expert James Wilson, who runs an oil and gas economics consulting firm, says the White House is abusing statistics to fit a narrative. – READ MORE