Hundreds of Afghans Being Resettled in Texas, Florida, Pennsylvania, Arizona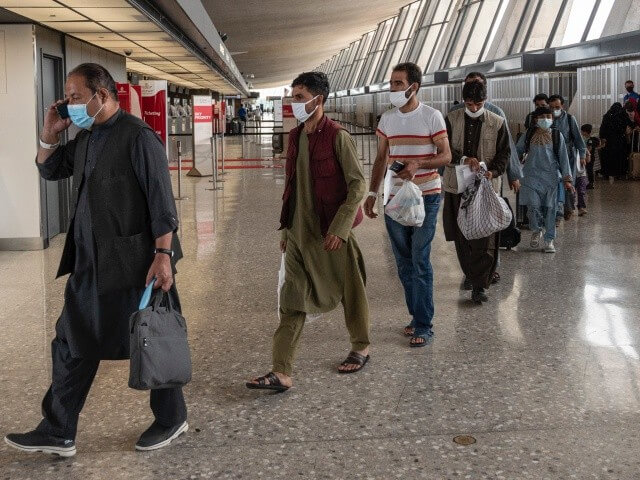 Hundreds of Afghans are headed to various states for permanent resettlement, including Texas, Florida, Pennsylvania, and Arizona, among others.
Refugee contractors are working to quickly resettle tens of thousands of Afghans that President Joe Biden's administration is fast-tracking into the U.S.
While many are landing at Dulles International Airport in Virginia, they are dispersing throughout the nation. Virginia Gov. Ralph Northam (D) said this week that more than 6,000 Afghans have flown into Dulles airport awaiting resettlement.
In Texas, refugee contractors have said they will resettle at least 300 Afghans across the state, according to Newsweek:
Mark Hagar, a director with Refugee Services of Texas, told Newsweek that the agency will resettle over 300 Afghans across the state in the coming weeks. [Emphasis added]

…

Normally, he would get one or two weeks' notice that families are arriving in the cities where they will be resettled, but that hasn't been the case lately. "We're getting probably sometimes 24 or 48 hours," he said. "But we're able to do it because we have the staff, the volunteers, partners … they all work together to make it happen." [Emphasis added]
Likewise, Arizona is expected to resettle many Afghans, according to refugee contractors who spoke to KSBY6 News – READ MORE