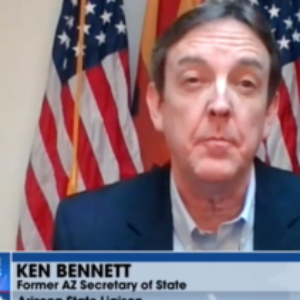 Hail Arizona! Counting all the Legal Votes!
Arizona Sane Payne Post #48.
All things Arizona. From the Lost Dutchman to Deadwood. to current political... View more
Arizona Forensic Audit
The Gateway Pundit is doing a great journalistic job reporting on the audit. The counting of the 2.1 million ballots will be finished this week but the audit won't finish until the end of June. Canvassing will be a priority, and paper analysis is also ongoing.

So far the crude totals mentioned in "chatter" contain the idea of 43,232 ish counterfeit ballots, with over 20,000 Federal Votes. Federal Votes are folks that can't prove citizenship.

If there is a massive amount of counterfeit ballots printed in China, we enter the Twilight Zone of Sedition and treason. Something right in the wheelhouse of the Supreme Court and should put the SCOTUS heads on swivels. The counter coup could and should get them into the game.

Decertification and recertification of the election to a Trump win will add some spice.