Grocery Store Prices Up 10.8%, Most in Nearly 42 Years as Americans Face Higher Prices on Hamburger Meat, Baby Food, Chicken, Bacon, Soup, and Coffee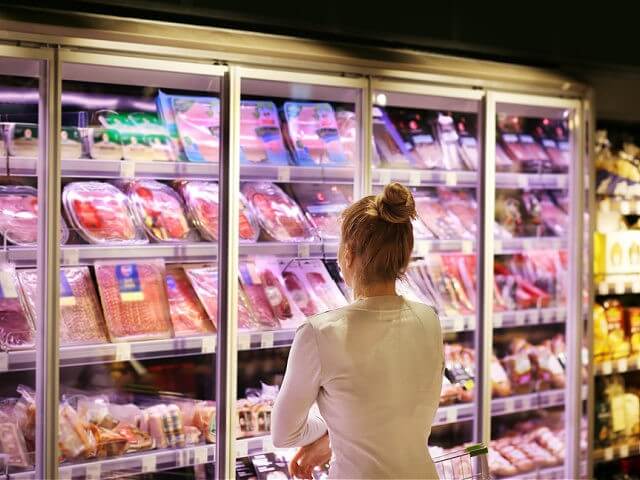 It got even more difficult in April for American families to put food on the kitchen table in January.
Food prices rose 9.4 compared with a year earlier, data from the Department of Labor showed on Wednesday. That is the fastest rate of inflation for food since 1981. Grocery store prices were up by even more, 10.8 percent.  The broader Consumer Price Index rose by 8.3 percent.
Inflation is now not only running high but it has broadened to an economy-wide phenomenon. Even the kitchen table itself is more expensive. Prices for the category of "living room, kitchen, and dining room" furniture are up 14.9 percent compared with a year ago. They rose 1.1 percent compared with March.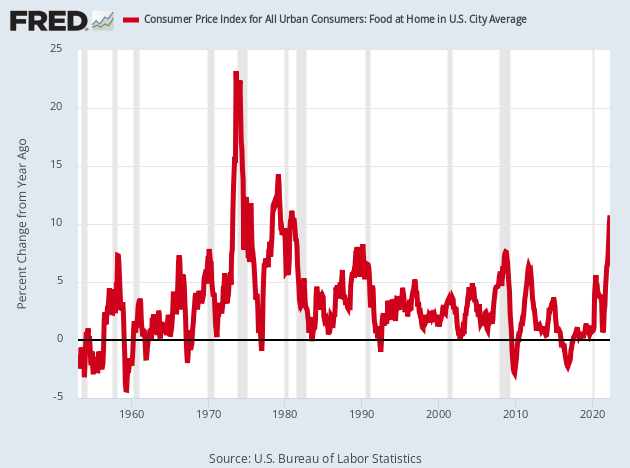 Importantly, these prices are seasonally adjusted so they cannot be explained by typical the end of holiday shopping season sales. – READ MORE