Glenn Youngkin Won't Ban Local COVID-19 Mandates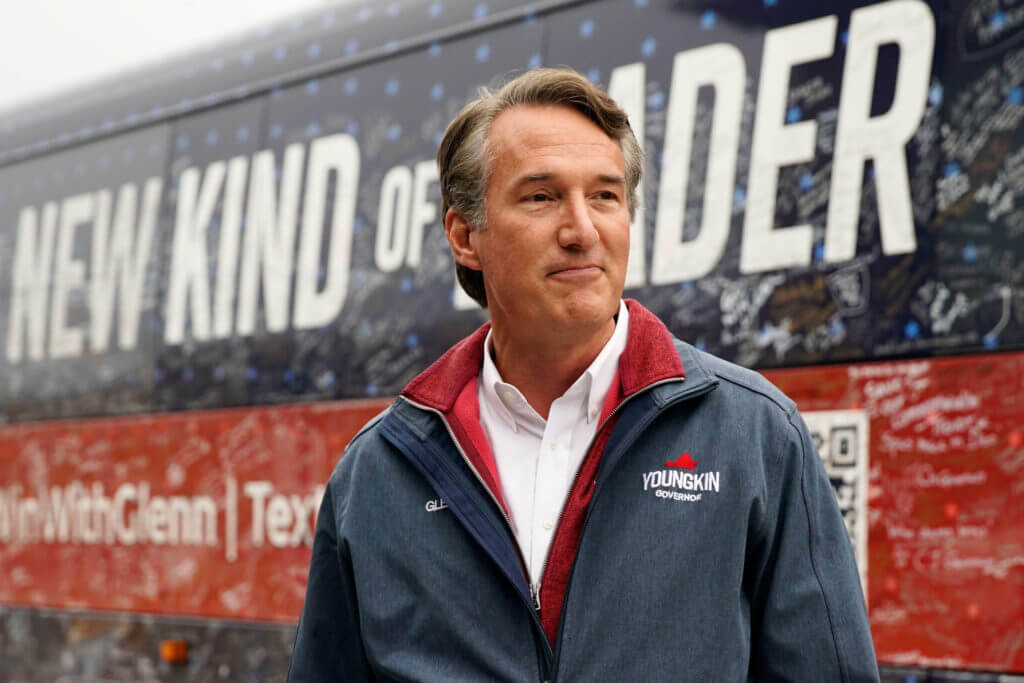 Virginia Governor-elect Glenn Youngkin (R) will not outlaw local COVID-19 mandates when he takes office in January.
While the governor-elect will be lifting some state-wide mandates when he gets into office, Youngkin clarified over the weekend that he would not stand in the way of local governments implementing their own COVID-19 restrictions.
"Localities are going to have to make decisions the way the law works and that is going to be up to individual decisions but, again, from the governor's office, you won't see mandates from me," Youngkin told a local news outlet.
Governor Ralph Northam (D), who Youngkin will replace next year, has required state employees to either be vaccinated or submit to weekly testing. He has stopped short of enacting similar measures for healthcare workers or teachers, though he supports local governments and private businesses instituting their own vaccine mandates and requirements.
Youngkin has voiced opposition to vaccine mandates at the federal level, such as President Joe Biden's recent order mandating vaccination of federal workers and contractors, and requiring large companies to either vaccinate their employees or test them regularly for COVID-19. Biden's mandate regarding large companies was suspended on Wednesday following an order from the 5th Circuit Court of Appeals after receiving multiple lawsuits over the law. – READ MORE