Ghislaine Maxwell's Family Fears For Her Safety After Epstein Associate Found Dead In Prison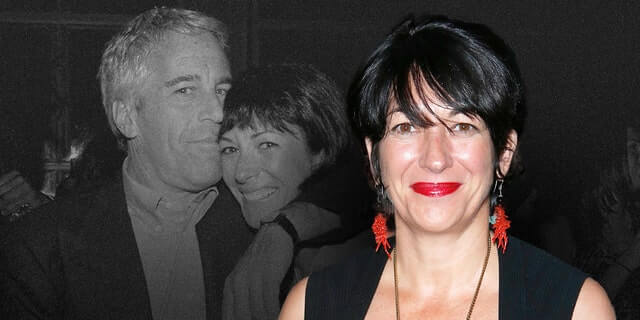 A French modeling agent accused of procuring underage girls to convicted sex offender Jeffrey Epstein was found dead in his jail cell on Saturday, prompting the family of Ghislaine Maxwell, Epstein's convicted madam, to fear for her safety.
Maxwell's brother told the New York Post that the family "fears for [Ghislaine's] safety" after modeling agent Jean-Luc Brunel was found dead in his jail cell over the weekend. Brunel reportedly hanged himself, just as Epstein had done in August 2019 while also in prison.
"It's really shocking," Ian Maxwell, Ghislaine's brother, told the Post. "Another death by hanging in a high-security prison. My reaction is one of total shock and bewilderment."
Like Epstein and Brunel, Ghislaine is also being held in a high-security prison, the Metropolitan Detention Center in Brooklyn, following her December 29 conviction on sexual abuse charges. The Daily Wire reported at the time that Ghislaine was found "guilty on five of six counts on Wednesday, including conspiracy to entice individuals under 17 to travel in interstate commerce with intent to engage in 'illegal sexual activity,' conspiracy to transport individuals under 17 to travel in interstate commerce with intent to engage in 'illegal sexual activity,' transportation of an individual under 17 with intent to engage in 'illegal sexual activity,' conspiracy to commit sex trafficking of individuals under 18, and sex trafficking of an individual under 18." – READ MORE