Germany Plans "Warm Up Spaces" In Response To Gas Shortages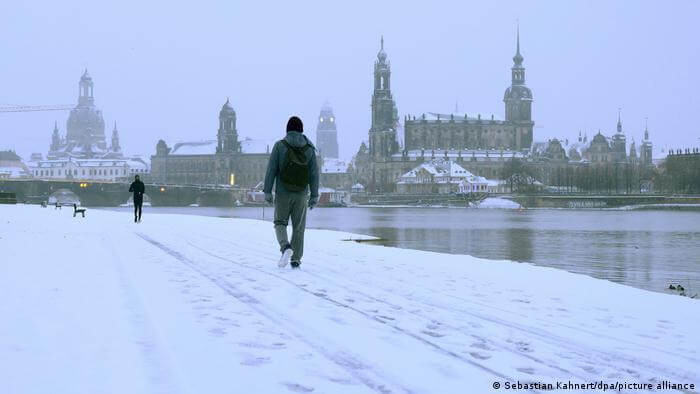 Cities across Germany are planning to use sports arenas and exhibition halls as 'warm up spaces' this winter to help freezing citizens who are unable to afford skyrocketing energy costs.
Bild newspaper reveals how the the nation's Cities and Municipalities Association has urged local authorities to set aside public spaces to help vulnerable citizens in the colder months.
Germany has already seen its gas supply from Russia significantly restricted as a result of its support for sanctions and the war in Ukraine.
"We are currently preparing for all emergency scenarios for autumn and winter," Jutta Steinruck, the city mayor of Ludwigshafen told Bild, where the Friedrich-Ebert-Halle arena is about to be converted into a warm up hall.

"Nobody can say exactly how dramatic the developments will be," said Gerd Landsberg, the head of the Cities and Municipalities Association.
Landberg urged local municipalities to create "heat islands" and "warm rooms, where people can stay, even during a very cold winter."– READ MORE