(FREE) PAINE IN THE MORNING: What you need to know this Wednesday – October 5, 2022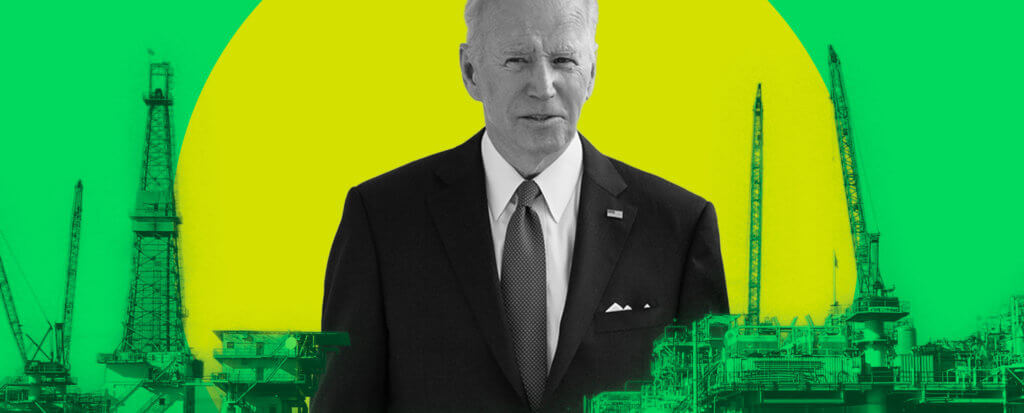 Here's what you need to know today, Wednesday – October 5, 2022.
There is also a full, ad-free video podcast of this broadcast available to Paine.TV members HERE.
Learn more about joining our community HERE.
---
Buckle Up: Gas Prices Likely to Rise Even More as OPEC+ Discusses 'Historic' Cut in Production – After more than a year of rising gas prices, it was nice to see them go down a bit over the summer. It wasn't enough, but every little bit helped. All the while, the Biden administration crowed about gas prices as though a slight drop after sharp rises was all part of the plan.
Many of us believed that prices would trend back upward eventually and recent weeks have proven that notion correct, as oil companies started preparing for the switch to winter gas formulas and Hurricane Ian bore down on Florida. – READ MORE
---
Blackout Britain: 'Significant Risk' of Gas Shortages This Winter – There is a "significant risk" of gas shortages so severe they would see gas-powered power plants go offline in Great Britain this winter, the energy market regulator has warned: the latest such warning of major shortages across Europe in recent days.
England, Scotland, and Wales face a "significant risk" of natural gas shortages leading to a "Gas Supply Emergency" this winter, a letter published by the energy generation regulator Ofgem and reported on by The Times reveals. – READ MORE
---
Washcloth instead of a shower? Europeans trying to save energy – Europeans are being told to shower together and stop using hot water to save energy as their nations become increasingly burdened with rampant fuel shortages ahead of winter.
Electricity prices across Europe are skyrocketing due to natural gas shortages which are forcing governments and citizens to undertake drastic measures to save energy. Europeans are being urged to shower together, appoint energy-saving officers, turn off hot water taps and cook pasta with the stove off to curb energy consumption. – READ MORE
---
Germans Panic-Buy Electric Heaters As Authorities Warn Of Winter Gas Shortage – German authorities have issued another dire warning about a possible shortage of natural gas over the winter, with fears that German households might be left in the cold, driving sales of electric heaters to soar in a spree of panic shopping.
German Economy Minister Robert Habeck told Deutschlandfunk radio on Sept. 30 that the country is in an "extremely tense situation" when it comes to energy supply. – READ MORE
---
Newsom Signs a Bill to Persecute Doctors – Newsom, in his never-ending quest to make California a post-apocalyptic wasteland of mob rule, Mad Max-style running battles, ritual cannibalism, mutant animals, and the adult version of Lord of the Flies, has signed AB-2098 into law, according to the Post Millennial. The law essentially penalizes physicians for mis- or disinformation when it comes to COVID-19.
Sigh. C'mon, Newsom. COVID-19 is so last year. Hell, it's not even last year at this point. I thought we were all going to die of Monkeypox, or whatever the next scheduled public health conniption will be. Timing aside, the questionably Honorable Gavin Newsom just can't leave anyone or anything alone. – READ MORE
---
Democrat Senate Candidate John Fetterman Vandalized Local Business While He Was Mayor: Report – A video clip resurfaced Monday showing Pennsylvania U.S. Senate candidate John Fetterman (D), who at the time of the clip was mayor of Braddock, vandalizing a sign belonging to a local business back in 2010.
The then-owner of Club 804, Assim Chaudhry, and someone who was interested in buying the club at the time, Cordell Collins, showed up to a local city council meeting with a laptop where they then played a video showing Fetterman vandalizing the sign, the Pittsburgh Post-Gazette reported in 2010. – READ MORE
---
Revolving Door: Chicago Convict Arrested for 15th Time this Year — Was in Custody Week Before – A Chicago convict was arrested on September 29 for allegedly trespassing and damaging property at the Merchandise Mart building in downtown Chicago, marking the 15th time he has been arrested this year, according to CWB Chicago and police records.
One week prior, on September 21, Cary Mamola, 44, was arrested for the 14th time after allegedly shoplifting at Walgreens, threatening to punch a female worker for confronting him about the shoplifting, and then stealing $135 worth of clothes at a Gap store. – READ MORE
---
Man 3D-Prints Guns For New York Buyback Event, Makes A Whopping $21,000 –Another person outsmarted a state government trying to confiscate firearms via a gun buyback program with merely a 3D printer and PLA filament.
A man named "Kem" printed 110 firearms on a $200 printer he got for Christmas and turned them into a gun buyback program held at the Utica Police Department in Oneida County, New York. – READ MORE
---
Investigation Into FBI 'Corruption' Impeded By Durham Investigation: Senator –Special counsel John Durham's investigation into the origins of the Trump–Russia collusion claims has prevented lawmakers from obtaining more information about possible misconduct at the FBI and the Department of Justice (DOJ), according to Sen. Ron Johnson (R-Wis.).
"Our efforts in terms of investigating Hunter Biden and corruption within the FBI was certainly hampered because we had an active criminal investigation under John Durham," he told Newsmax on Sept. 30, noting that Durham so far has successfully prosecuted few individuals in connection to his investigation. – READ MORE
---
Carbon Rationing, CBDCs And Sound Money – Ironically, the push toward carbon-rationing and CBDCs is based on the same insight by sound money advocates: Fiat is worthless.
Let me tell you a parable about value. It's about how the "thing" that everybody assumes has value can change over time, and by the time it changes, people have completely lost touch with the original measure of value. – READ MORE
---